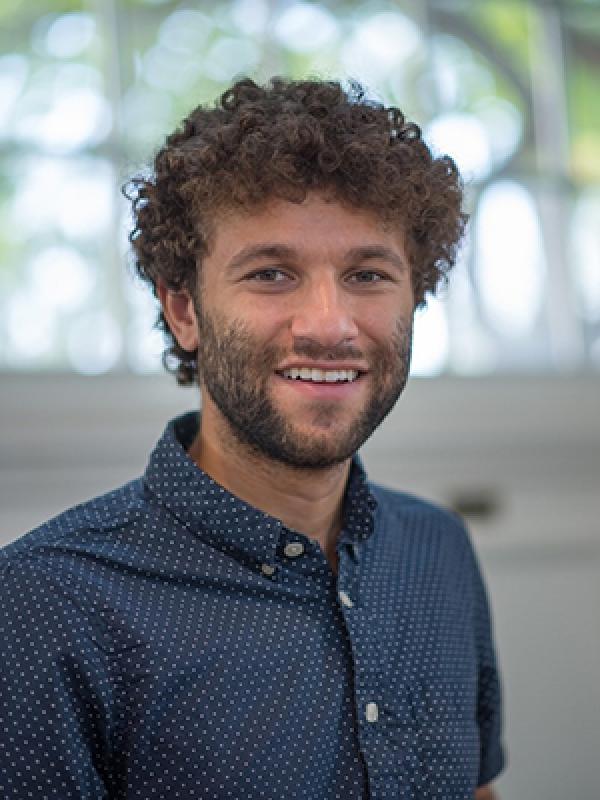 Malik Khalfani
Graduate Associate
Education
BME, Cleveland State University
Toledo native Malik Khalfani is an award-winning music director currently active throughout the Midwest. His work has been seen at Indiana University, The Ohio State University, Kent State University, Playhouse Square, Cornwell's Dinner Theatre, Akron Civic Theatre, Near West Theatre, Toledo Repertoire Theatre, Akron Civic Theatre, Near West Theatre, Toledo Repertoire Theatre, Cutting Edge Theatre Company, and the Toledo School for the Arts, among others. Malik also served as the Resident Music Director for Stagecrafters Youth Theatre (2017–2019). He has been honored with awards at the Ohio Community Theatre Association's OCTAFest, where he was recognized for Excellence in Vocal Direction and designated Outstanding in Vocal Ensemble for his work on Hairspray.
Malik is most frequently seen at the piano. Between conducting the pit from the keyboard, accompanying staged productions, collaborating with other musicians, and score studying, he is quite comfortable on the instrument. He is also fluent with multiple members of the string family such as violin, viola, cello and guitar.
Although he works extensively with musical theatre and symphonic works, Malik Khalfani also served as music director of Brecksville United Methodist Church (2018–2021), currently serving at Coshocton Presbyterian Church. He has worked as a musical theatre instructor at the Toledo Repertoire Theatre and Garfield Heights Youth Theatre, and as assistant orchestra director of Maumee City Schools. He has composed and orchestrated music for numerous productions including the internet TV series "My Jump," the musical Babes in Toyland, and Bach in Black and A Christmas to Remember. He has also arranged and orchestrated music for several Christmas Eve and Easter services, crafting scores to the needs of each individual service and church.
Malik Khalfani earned his Bachelor of Music in Music Education at Cleveland State University. He is currently pursuing a Doctor of Musical Arts in Orchestral Conducting at The Ohio State University under the mentorship of the renowned Miriam Burns. Malik's previous conducting mentors include Dr. Victor Liva.
People Filters: