Welcome to Audition Day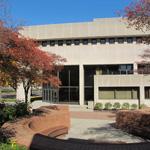 In light of changing guidelines throughout the COVID-19 pandemic, dates and details for School of Music auditions are subject to change. The safety of our community is our top priority. For updates, check this site often and follow the School of Music on social media.
---

We are glad you have taken steps to audition for The Ohio State School of Music. We welcome you, and wish to make this day as educational and enjoyable as possible. Below you will find audition dates and information that will assist you with your visit to campus.
Visit Undergraduates—How to Apply for detailed instructions for admission to The Ohio State University and the School of Music.

Undergraduate Audition Dates

Please check dates carefully when selecting your audition date. Audition dates occur in the same months as OMEA Solo and Ensemble contests. Your college audition is an all-day commitment. Please do not plan to participate in both activities on the same day.
Audition dates for the 2021–2022 academic year:
Thursday, December 3, 2020*
Saturday, January 23, 2021
Saturday, February 13, 2021
*Apply by November 1 if you wish to be considered for most university merit scholarships. If you apply to the university by the November 1 early action deadline, we strongly encourage you to choose the December audition date on your School of Music application so that your university admissions decision is not delayed.
Audition Day Schedule
Audition Day Map [pdf]
8 a.m. — Check-in at Stillman Hall
8:45 a.m. — Welcome/overview
10 a.m. — Music Theory Placement Exam (TPE); time is subject to change.
11 a.m. — Lunch/warm-up
12 p.m. — Auditions begin
General Information
Dress for audition day can range from business casual to formal. You should look professional, yet feel comfortable.
During the morning sessions, large instruments may be left in the main office of Weigel Hall, room 110.
Coffee, tea and bagels are provided during check-in.
Lunch is on your own. While there are many local restaurants close to Weigel Hall, you may wish to bring your own lunch to simplify logistics and maximize warm-up time.
Please bring two sharpened #2 pencils for the Theory Placement Exam.
In case of inclement weather or unavoidable travel delay, please take all the time that you need to arrive safely. If you miss the theory exam, you may arrange to take it during summer orientation. If a level 3 or above snow emergency is declared, audition day will be canceled and rescheduled. Travel safely!
Directions, Parking and Accommodations
---
[pdf] — Some links on this page are to Adobe .pdf files requiring Adobe Reader. If you need them in a more accessible format, please contact us.