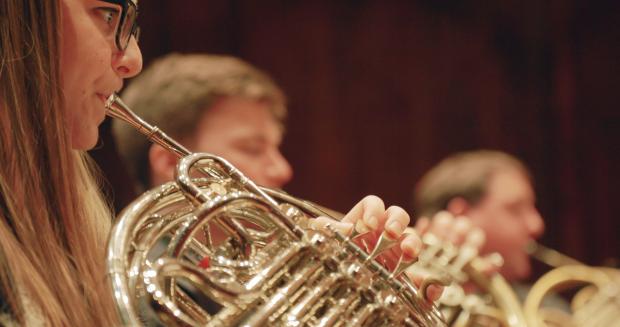 Where will music take you?

At Ohio State, students find a wide variety of music degrees available. The Bachelor of Music degree is offered in Performance, Theory, Composition, Musicology and Jazz Studies. The Bachelor of Music Education is also offered, and enjoys a reputation as one of the nation's most well-respected programs. Students who wish to combine scholarly studies spanning a broad range of courses with music, or who wish to pursue a double major, may opt for a Bachelor of Arts degree in music. The Bachelor of Science in Music — with tracks in Computer Sciences, Media and Enterprise or Sonic Arts — provides students the opportunity to explore a wide range of creative, technical and theoretical approaches to music and sound studies in the 21st century.
Considering majoring in music at Ohio State? Get to know us!
EXPERIENCE our school first-hand by attending one of our many Outreach programs for middle and high school musicians.
Non-Majors
In another major but want to stay involved with music on campus? We have opportunities for you!