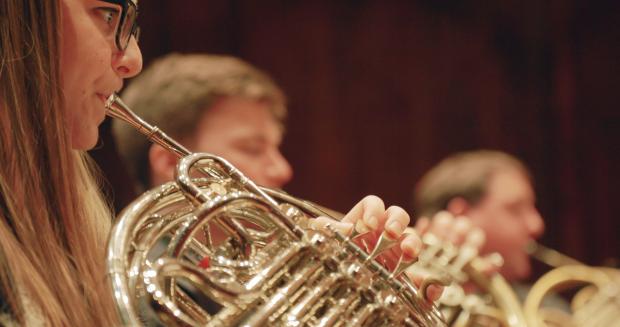 COVID-19 update for visits and events

As Ohio State continues to monitor the coronavirus outbreak, several new policy guidelines have been issued, including for campus events. To keep our communities safe, the university is canceling all undergraduate admissions visits and on-campus recruitment events scheduled through April 20.

We know guests have questions, visit this page for updates as decisions are made.

This is an unprecedented situation that is evolving on a daily basis. We are grateful for your understanding and patience! Learn more about how Ohio State is keeping our communities safe.
If you would like to visit the School of Music, we look forward to meeting you in the future. In the meantime, if you have questions, feel free to email music@osu.edu. We will put you in touch with our Undergraduate Admissions office.
YOUTH SUMMER MUSIC PROGRAMS — Currently, we plan to offer the full complement of Youth Summer Music Programs in June and July, 2020. Online registration for our eight different programs is open. Should program cancellations occur, full refunds will be issued to all who have registered. Please contact us with questions.
---
Where will music take you?

At Ohio State, students find a wide variety of music degrees available. The Bachelor of Music degree is offered in Performance, Theory, Composition, Musicology and Jazz Studies. The Bachelor of Music Education is also offered, and enjoys a reputation as one of the nation's most well-respected programs. Students who wish to combine scholarly studies spanning a broad range of courses with music, or who wish to pursue a double major, may opt for a Bachelor of Arts degree in music. The Bachelor of Science in Music — with tracks in Computer Sciences, Media and Enterprise or Sonic Arts — provides students the opportunity to explore a wide range of creative, technical and theoretical approaches to music and sound studies in the 21st century.
Considering majoring in music at Ohio State? Get to know us!
EXPERIENCE our school first-hand by attending one of our many Outreach programs for middle and high school musicians.
CONTACT our recruitment office at music@osu.edu to ask questions.
Non-Majors

In another major but want to stay involved with music on campus? We have opportunities for you!