July 10 – 12, 2020
Steinbrenner Band Center, Ohio Stadium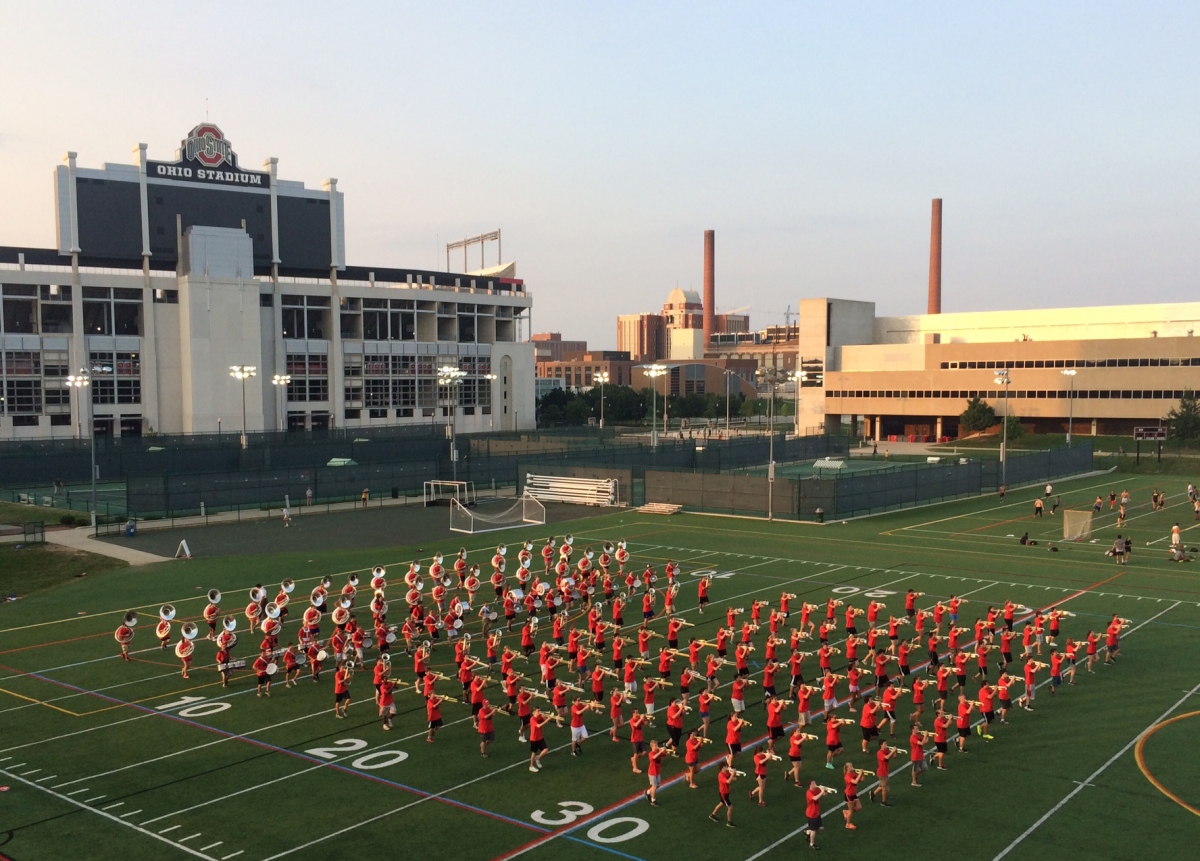 The Marching Band Summer Clinic is an opportunity for high school marching band students to improve their musicianship and marching skills as they contemplate an audition for the Ohio State Marching Band. Under the direction of marching band staff and student leaders, participants learn the music and military-style marching fundamentals used by the Ohio State Marching Band in an encouraging, fun and interactive environment.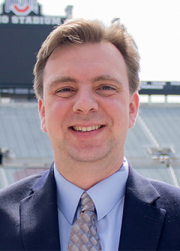 Program director:
Professor Christopher Hoch
Ohio State University Marching Band Director
---
Eligibility: For students entering grades 10 – 12 in the 2020 – 2021 school year, as well as 2020 high school graduates. Students must have completed at least one year of marching band and must play a brass or percussion instrument.
Instruments: Brass and percussion instruments will be available to be checked out at no additional cost. A few weeks prior to the clinic, those registered who wish to borrow instruments will be provided with a link to complete a request.
Program fee – commuter: $275 — Tuition, T-shirt, Fri. dinner, Sat. – Sun. lunch and dinner. No housing.
Program fee – resident: $375 — Tuition, T-shirt and housing with three meals per day.
Dormitory space is limited and traditionally reaches capacity prior to the registration deadline. Space is available on a first-come, first-served basis and completion of all registration steps (payment and signed required paperwork).
Registration opens here on Feb. 1, 2020.
Registration Deadlines
Full registration deadline: June 17
Limited registration deadline: July 6
---
Daily Schedule Overview
Friday — 12 noon to 9:15 p.m.
Saturday — 8:45 a.m. to 9:15 p.m.
Sunday — 8:45 a.m. to 8 p.m.
The finale concert (TBA) will take place at the Lincoln Tower Practice Field (between Morrill and Lincoln Towers). This concert is free and open to the public.
A detailed daily schedule will be provided approximately three weeks prior to the start of the program.
---
Visitor Information
---
Questions?
---
[pdf]—Some links on this page are to Adobe .pdf files requiring Adobe Reader. If you need them in a more accessible format, contact us.