Body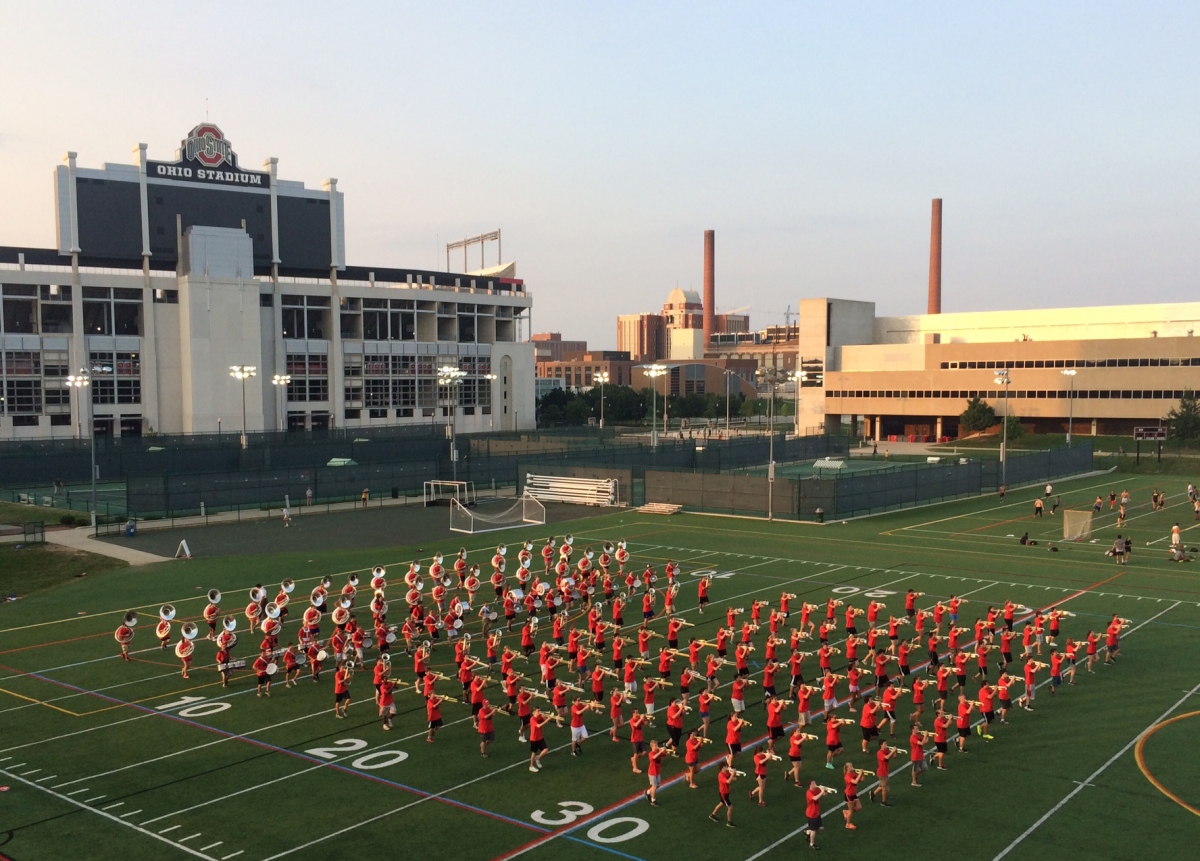 Friday – Sunday, July 8 – 10
Steinbrenner Band Center  •  Ohio Stadium

The Marching Band Summer Clinic is an opportunity for high school marching band students to improve their musicianship and marching skills as they contemplate a potential audition for the Ohio State Marching Band. Under the direction of marching band staff and student leaders, participants learn the music and military-style marching fundamentals used by the Ohio State Marching Band in an encouraging, fun and interactive environment.
 
Program director
Professor Christopher Hoch
Ohio State University Marching Band Director
---
ELIGIBILITY — For students entering grades 10–12 in the 2022–2023 school year, and 2022 high school graduates. Students must have completed at least one year of marching band and must play a brass or percussion instrument.
INSTRUMENTS — Brass and percussion instruments will be available to be checked out at no additional cost. A few weeks prior to the clinic, those registered who wish to borrow instruments will be provided with a link to complete a request.
FEES
Resident: $395 — Tuition, T-shirt, housing with dinner on Friday and three meals each on Saturday and Sunday.
Commuter: $275 — Tuition, T-shirt, dinner on Friday, lunch and dinner on both Saturday and Sunday. 

REGISTRATION  — You will be required to make payment via credit card at the time of registration. Shortly after submitting payment, you will receive an email receipt. 
Full registration deadline — Wednesday, June 15
Limited registration deadline — Wednesday, June 29 
(Housing and/or T-shirt may not be available)

NOTE — The registration/payment form works best on a computer (PC or Mac). MAC USERS — use Chrome, not Safari.
PARTICIPATION DETAILS — Approximately three weeks prior to the start of the program, participants will receive details about what to pack, arrival, parking, check-in, the daily schedule and more. Parents/Guardians and participants will also receive permission forms via DocuSign. All forms must be returned by the deadline indicated in order to participate.

MAXIMUM ENROLLMENT — 300
---
Daily Schedule Overview
Friday, July 8 — 12 noon to 9 p.m.
Saturday, July 9 — 9 a.m. to 9 p.m.
Sunday, July 10 — 9 a.m. to 5 p.m.

The finale concert will take place at 4 p.m. at the Lincoln Tower Practice Field (between Morrill and Lincoln Towers). This concert is free and open to the public.
---
Visitor Information
---
Questions?