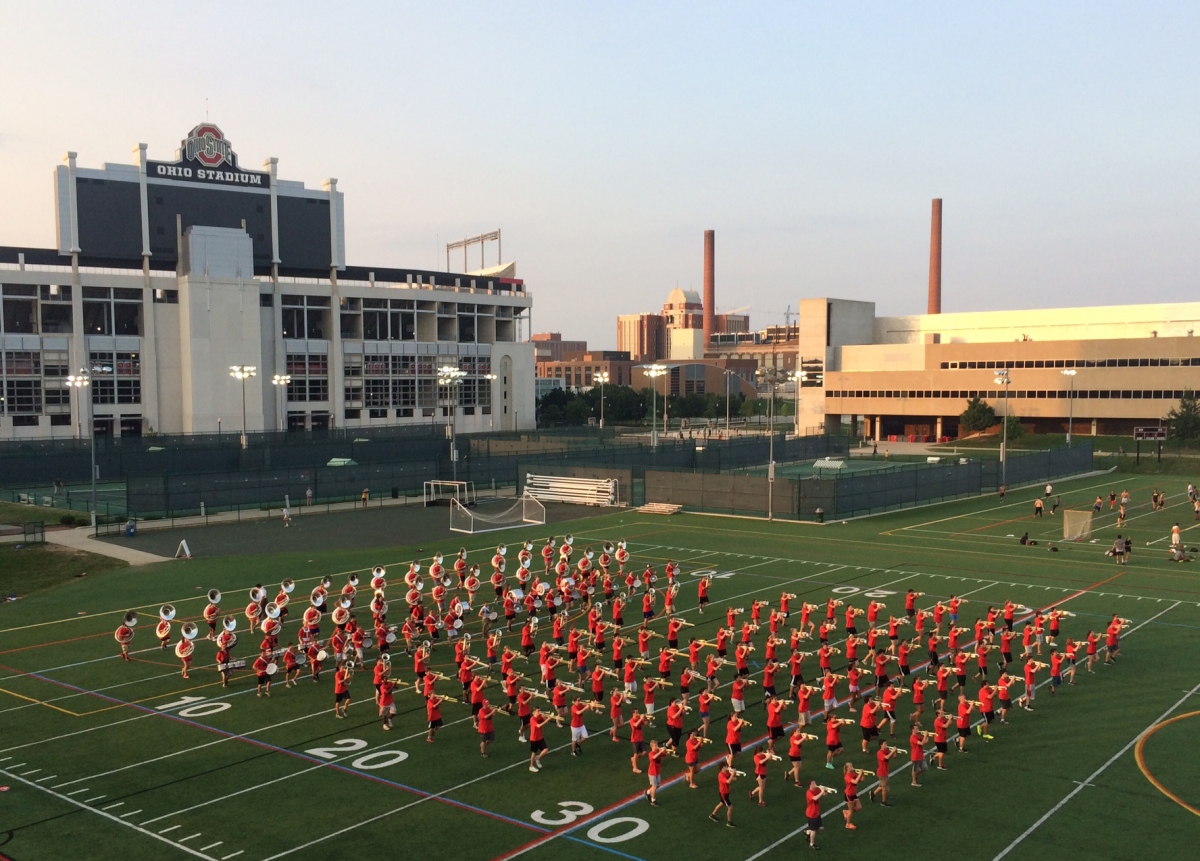 Friday – Sunday, July 7 – 9
Steinbrenner Band Center  •  Ohio Stadium
The Marching Band Clinic is an opportunity for high school marching band students to improve their musicianship and marching skills as they contemplate a potential audition for the Ohio State Marching Band. Under the direction of marching band staff and student leaders, participants learn the music and military-style marching fundamentals used by the Ohio State Marching Band in an encouraging, fun and interactive environment.
 
Program director
Professor Christopher Hoch
Ohio State University Marching Band Director
---
This event has reached capacity and registration has closed.
ELIGIBILITY — For students entering grades 10–12 in the 2023–2024 school year, and 2023 high school graduates. Students must have completed at least one year of marching band and must play a brass or percussion instrument.
INSTRUMENTS — Brass and percussion instruments will be available to be checked out at no additional cost. A few weeks prior to the clinic, those registered who wish to borrow instruments will be provided with a link to complete a request.
FEES
Resident $395 — Tuition, T-shirt, housing with three meals per day.
Commuter $275 — Tuition and T-shirt only. No housing or meals.

REGISTRATION  — You will be required to make payment via credit card at the time of registration. Shortly after submitting payment, you will receive an email confirming the transaction. 
---
Participation Details
Parents/guardians and participants will receive permission forms via DocuSign shortly after registration is complete. All forms must be returned by the DocuSign deadline in order to participate.
Shortly before the start of the program, a Digital Handbook will be provided. This handbook contains important information for a successful experience. All participants and parents/guardians should read it carefully prior to the start of the program and can refer to it often throughout the week.
Approximately one week before the program, participants and parents/guardians will also receive an email with basic information about what to pack, arrival, parking, check-in and more.
---
Daily Schedule Overview
Friday, July 7 — 12 noon to 9 p.m.
Saturday, July 8 — 9 a.m. to 9 p.m.
Sunday, July 9 — 9 a.m. to 5 p.m.

The finale concert will take place at 4 p.m. at the Lincoln Tower Practice Field (between Morrill and Lincoln Towers). This concert is free and open to the public.
---
Questions?