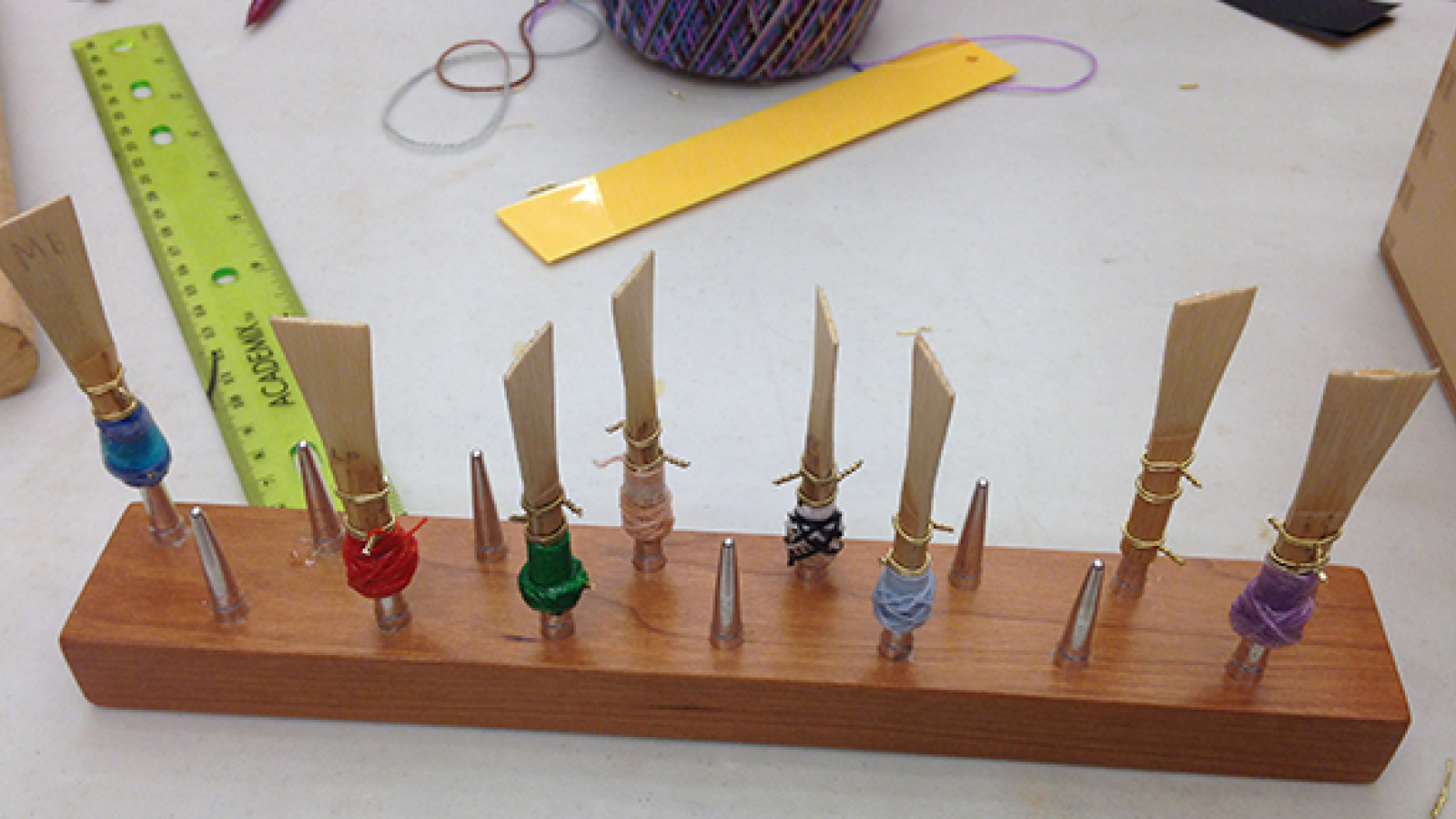 Body
Wednesday – Saturday, June 21 – 24

Students will work with the faculty and students of the Ohio State bassoon and oboe studios in an atmosphere designed to be informative, inspirational and enjoyable. Rehearse and perform in a large Double Reed Choir as well as small chamber ensembles and get "hands-on" with the arts and crafts of reed-making and adjustment during reed classes. In master classes, you will develop performance enhancement strategies, explore solo repertoire, and much more. Make friends and join a supportive double reed community by taking part in Double Reed Camp at Ohio State.
Registration will open on February 1, 2023.
 
PROGRAM DIRECTORS
Professors Karen Pierson and Abby Yeakle Held
---
ELIGIBILITY — For students entering grades 7–12 in the 2023–2024 school year, and 2023 high school graduates. Must have at least one year of experience on your instrument.
FEES
Resident $495 — Tuition, T-shirt, housing with three meals per day.
Commuter $375 — Tuition and T-shirt only. No housing or meals.

MAXIMUM ENROLLMENT — 40
REGISTRATION  — You will be required to make payment via credit card at the time of registration. Shortly after submitting payment, you will receive an email receipt. 
DEADLINE — Friday, June 2, 2023
REGISTRATION CLOSED UNTIL FEB. 1
NOTE — The registration/payment form works best on a computer (PC or Mac). MCA USERS — use Chrome, not Safari.
---
Participation Details
Parents/guardians and participants will receive permission forms via DocuSign shortly after registration is complete. All forms must be returned by the DocuSign deadline in order to participate.
Shortly before the start of the program, a Digital Handbook will be provided. This handbook contains important information for a successful experience. All participants and parents/guardians should read it carefully prior to the start of the program and can refer to it often throughout the week.
Approximately one week before the program, participants and parents/guardians will also receive an email with basic information about what to pack, arrival, parking, check-in and more.
---
Daily Schedule Overview
Wednesday — 2:30 p.m. (mandatory orientation) to approx. 9 p.m.
Thursday–Friday — 9:30 a.m. to approx. 9:30 p.m.
Saturday — 9:30 a.m. start; concert at 2:30 p.m.
---
Questions?