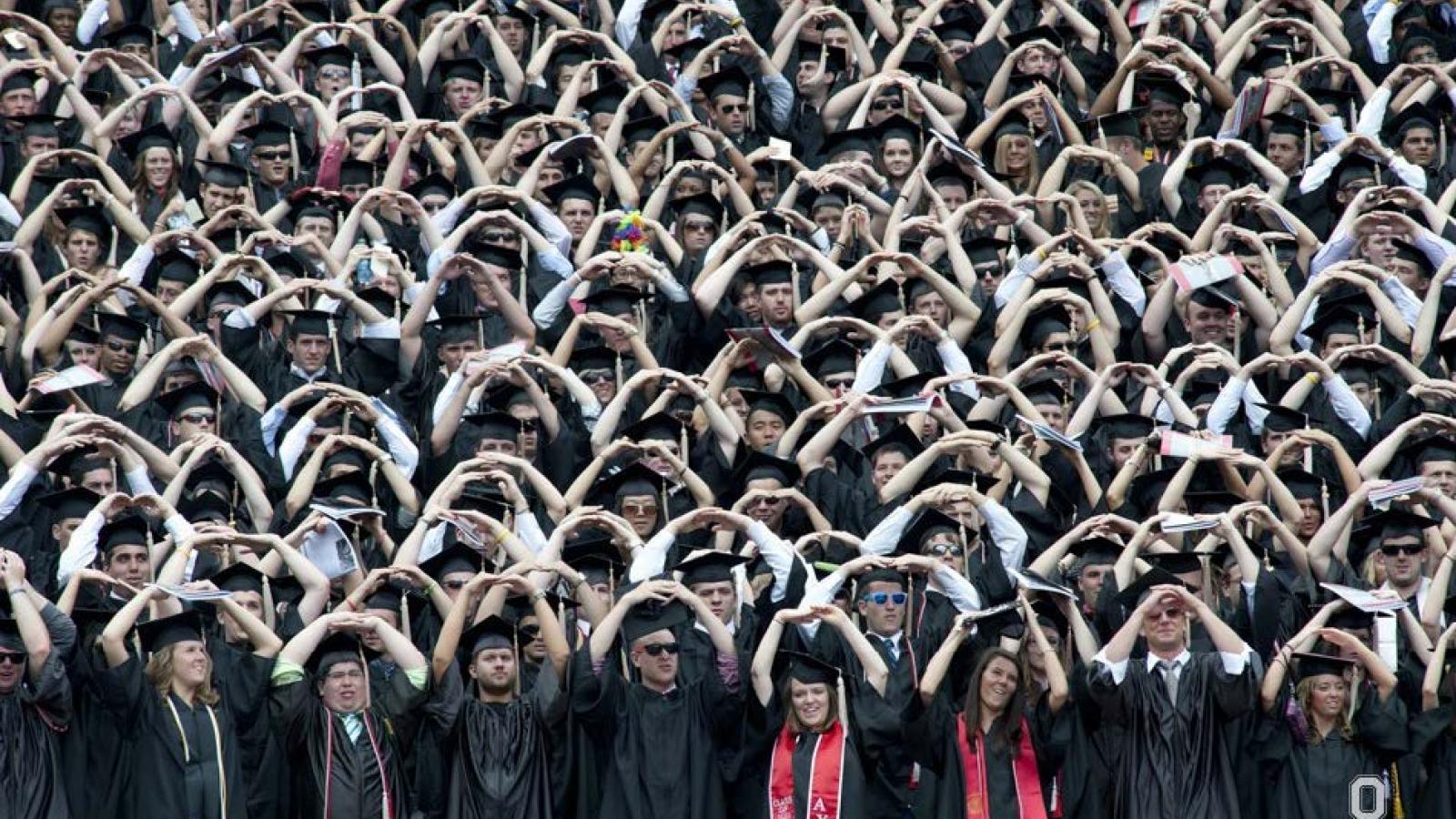 The undergraduate music education program at The Ohio State University School of Music is tailored to the needs of outstanding musicians who are considering a career as a school music teacher. The program is built on the strong musical foundation that the School of Music provides: private lessons, participation in ensembles, music theory and history, aural training and more. For the music teaching specialist, more classes are offered in conducting, in-depth study of instrumental and/or vocal teaching methods, the best repertoire for school ensembles, and preparation for life as a music teacher. The program culminates with student teaching, which is completed in one of the many excellent music programs in the Columbus area which offers urban, rural and suburban in-school experiences just minutes from campus.
Student teaching, however, is not the only time that Ohio State music education students are placed in a school environment. We offer a series of programs that place students in observation and teaching roles in schools throughout the degree program. The Early Field Experience, structured observation and tutoring, supervised field experience and finally student teaching ensure that students are able to take what they are learning in class and apply it directly in an active classroom setting.
The Bachelor of Music Education degree leads to an initial teaching license in the State of Ohio, enabling you to work as a music teacher in any setting from pre-kindergarten to 12th grade. Ohio is a part of the Interstate Agreement with many other states so that you can be employed almost anywhere. For the last many years, 100% of Ohio State BME graduates seeking a teaching job got one.
Ohio State academic programs are designed to prepare students to sit for applicable licensure or certification in Ohio. If you plan to pursue licensure or certification in a state other than Ohio, please review state educational requirements for licensure and certification, and state licensing board contact information at go.osu.edu/onground.
---
Consider Ohio State for your Music Education Degree
We are thrilled that you are considering Ohio State for your music education degree. Carefully explore the admissions process which involves application to The Ohio State University and an application and audition for acceptance to the School of Music.
High school students should consider attending one of our Future Student Visit Days.
Review further details about music education specializations below. Contact Music Education if you have questions about the program.
General Music Specialization
Students pursuing the general music education track take coursework covering the spectrum of musical engagement: piano, classroom instruments, band and orchestra instruments, and music technology. In addition to building your own musical skills through studying and performing, the curriculum will help you develop a comprehensive approach to musicianship for students of all ages, including performing, creating and responding to music.
Choral Music Specialization
The choral music education track thoroughly prepares students to teach and conduct singers of all ages. In addition to improving your own musicianship through voice lessons and choir, you will take coursework in vocal pedagogy, basic and advanced conducting, diction, piano skills, rehearsal techniques and more. The ever-expanding range of choral electives includes choral repertoire, music arranging and general music methods.
Instrumental Music Specialization
Instrumental music education students take a full program of courses covering all aspects of becoming an outstanding instrumental music educator. You will learn how to play and teach all of the woodwind, brass, percussion and string instruments as well as develop your conducting and rehearsal skills. Electives you might choose include repertoire classes, music arranging, marching band techniques, jazz pedagogy, and string instrument lab.
---
Return to Music Education | Post-Baccalaureate Program | Graduate Programs | Meet Alumni