Faculty List
The vocal performance area of The Ohio State University is committed to providing the highest quality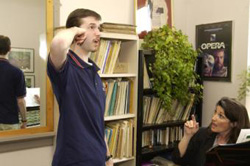 vocal instruction for both undergraduate and graduate students. Four full-time voice teachers, two choral conductors, and an opera director collaborate with expert pianists/vocal coaches and lyric stage directors to prepare students for a wide range of educational and performing experiences. Undergraduate students focus on curricula in music education and in vocal performance. Graduate students seek degrees in performance or vocal pedagogy. All students have access to a wide range of courses, including song literature, diction, pedagogy, opera techniques and opera performance. Students also study choral literature and tour with large and small ensembles nationally and around the world. All students have the opportunity to audition for Opera & Lyric Theatre which produces opera scenes and major productions of both opera and musical theatre.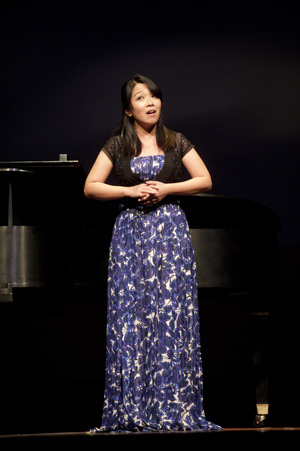 During their music degree studies, vocal majors may take advantage of courses in theatre and dance through Arts and Humanities. Vocal students often enjoy professional experiences in the Columbus community with Opera Columbus, theatre groups and choral societies. For the music education major there are numerous opportunities for growth through connections with choral programs in the Columbus area public and private schools. The Master of Arts in Vocal Pedagogy provides a curriculum that enables singers, choral conductors and music educators to gain the latest knowledge and skills for teaching the art of singing. The program also provides a link between the study of singing and the current technologies of voice science, research and medical care. A program offering a Specialization in Singing Health is available, combining courses in the Ohio State Medical School, School of Music, and Speech and Hearing department. Singers in the DMA program may gain a "cognate field" in pedagogy, which adds to their preparation as outstanding Artist-Teachers of the future.

Graduates of the Ohio State voice area now populate the opera and music theatre stages of America and Europe and may be found teaching in colleges and universities, public and private and serving as singing specialists in hospitals and clinics throughout the country.