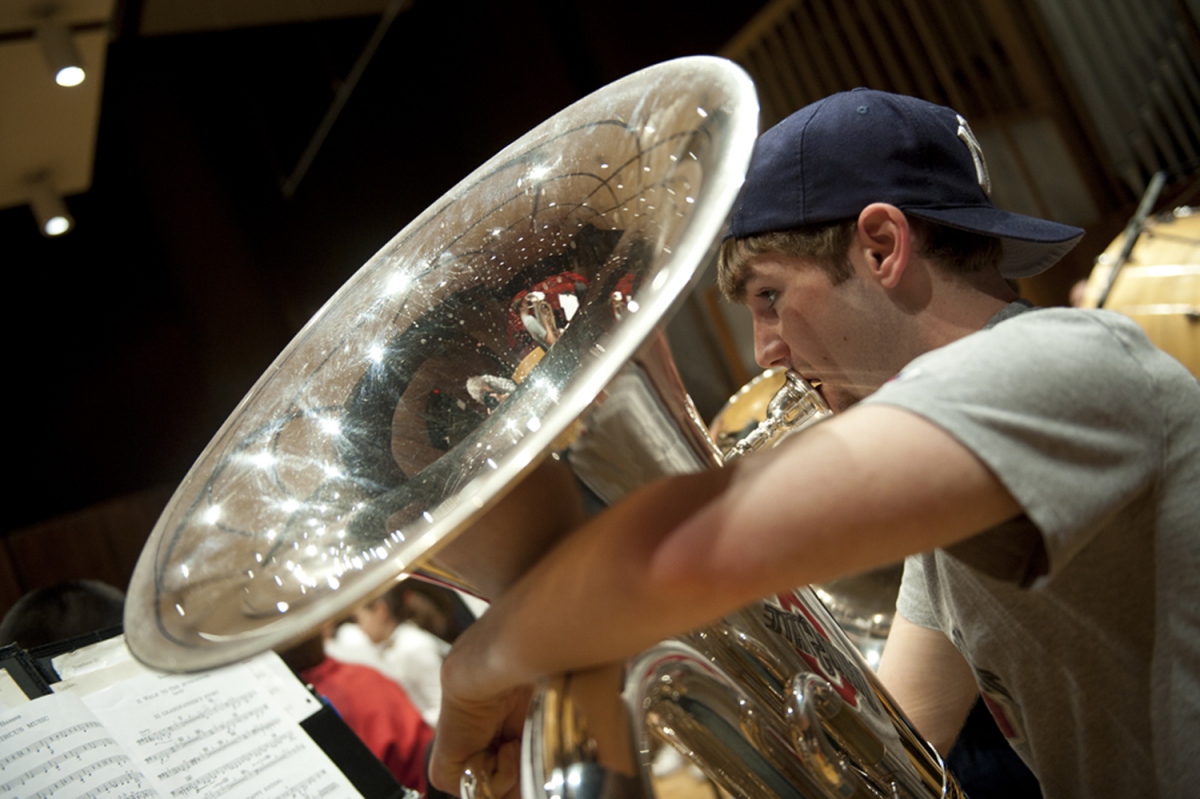 Love music but planning to major in another field?
---
Want to become involved in music on campus?
1.  JOIN one of our many Ensembles. Several offer open enrollment, with no audition required.
2.  TAKE one of our School of Music General Education courses. The School of Music offers courses that meet General Education (GE) requirements for Visual and Performing Arts (VPA), Global Studies (GS), Social Diversity (SD), Cultures and Ideas (C&I), Education and Study Abroad (SA). Consult your college's GE list or your academic advisor to confirm that a particular course will satisfy your requirements.
3.  EXPLORE our two Minors in Music:
Music Minor *
Music, Media and Enterprise
NO audition required.
---
Music Minor Theory Placement Exam *
Be advised that the Music Minor requires at least one course in Music Theory. Taking the Theory Placement Exam (TPE) is required for the Music Minor, but not required for the Music, Media and Enterprise minor.
The Theory Placement Exam will be delivered asynchronously on CarmenCanvas. Registration is required.
Allow up to 1½ hours to take the exam.
Important: Theory courses often fill early. Passing the exam does not guarantee immediate placement in the course.
If you have academic advising inquiries, please contact Emily Klepinger at klepinger.13@osu.edu.
---
Private Lessons for Non-Majors
Non-majors interested in taking private applied lessons for academic credit must receive permission from the studio professor. Please refer to the People directory for each studio professor's contact information. Instructional fees will apply.
Course information: Applied Lessons MUS 2216.xx