For High School Musicians
and parents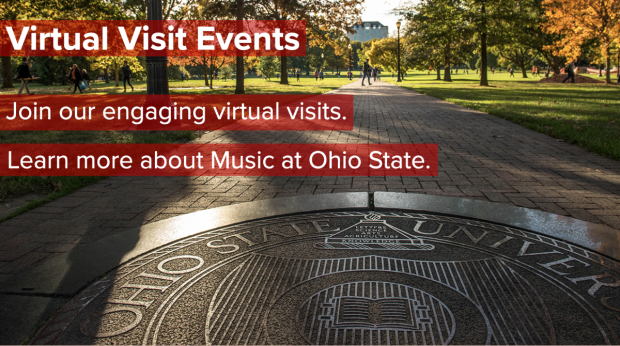 Program Overview

Are you thinking about majoring in music in college? Want to learn more about the School of Music at The Ohio State University?
Typically offered on a Saturday morning or week night, our Virtual Visits are a casual one-hour admissions experience where you will gain an overview of all that the School of Music offers, a basic introduction to the application and audition process and have an opportunity to connect with faculty and current students.
There are no Virtual Visit Events currently scheduled, but please check back as we plan to offer them again starting in autumn 2021. If you would like to meet with the music admissions coordinator, please submit a request.
Also, check out our School of Music admissions events — Practice Audition Day and Spring Visit Day.