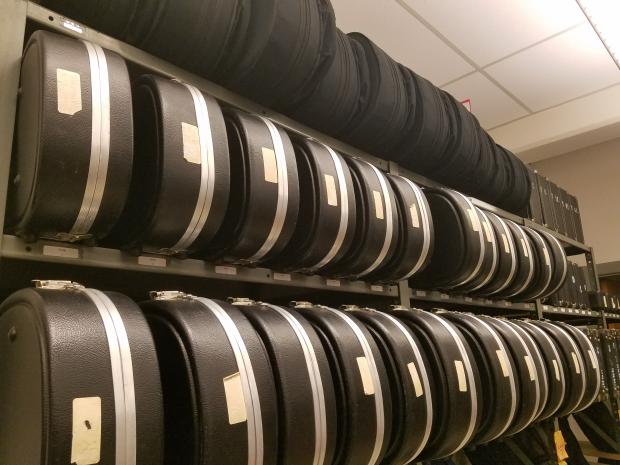 The School of Music Instrument Room, located in Hughes Hall Room 08, houses a large inventory of orchestral woodwind, brass and string instruments. With instructor permission, these instruments are available at no charge to any current university student participating in School of Music ensembles or classes. A current BuckID is required to start an Instrument Room account.
Students wishing to use Instrument Room instruments must file a bond card with the Instrument Room staff. Bond cards are legally binding documents used to enforce the borrower's responsibility to return School of Music property to the Instrument Room in its original condition, less the wear of normal use.
There are two categories of instrument use available to students:
Daily Return Use requires that the borrower returns the instrument to the Instrument Room immediately after each use. Instruments are used by multiple students throughout the day. Failure to return a daily-use instrument may result in revocation of privileges.


Exclusive Use involves restricted high-value instruments and can only be authorized by orchestral instrument faculty. Students are required to provide insurance coverage and must coordinate the process with the Instrument Room Manager, Jim Broadhurst (broadhurst.2@osu.edu).
Hours of Operation

Monday–Thursday: 7 a.m. to 9 p.m.*
Friday: 7 a.m. to 6 p.m.
Saturday–Sunday: 1 to 5 p.m.

The Instrument Room is closed any day that university offices are closed. Instrument room hours are subject to change during finals weeks, semester breaks and summer sessions.