Ensemble Update for Academic Year 2020–2021

The Ohio State University orchestras, choirs and bands are committed to providing meaningful educational and performance experiences amidst the COVID-19 pandemic. Whether instruction is online, in person/socially distanced, or a hybrid, the conducting and studio faculty continue to creatively plan instruction following state and university guidelines for student safety, while simultaneously preparing students for their professional life in music.
We will post updates to the following content as it becomes available.
Audition information will be posted in mid-July, if possible.
---

ALL Ohio State students — music majors and non-majors alike — are encouraged to join our choirs. For information about the audition process (required), visit Choral Auditions.
---
Choral Opportunities

Chorale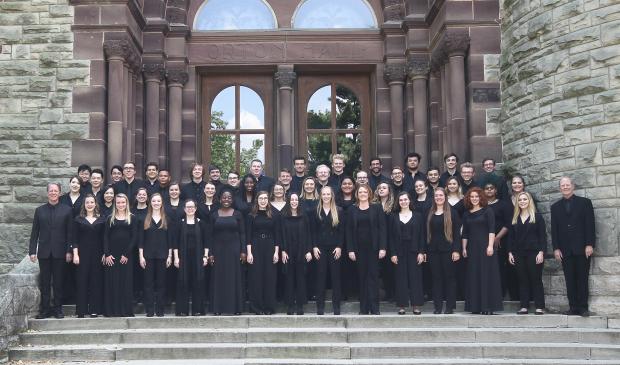 The 48-voice Chorale is the flagship SATB chorus of The Ohio State University. Under the direction of Dr. Robert Bode, the ensemble performs a wide and varied repertoire, ranging from works with orchestra, to masterworks by the greatest composers of the Western choral tradition, to new works by living American composers. The group performs multiple public concerts each semester, both on and off campus. Chorale (MUS 2203.01/7203.01) is open to all Ohio State students, regardless of major, through audition.
Men's Glee Club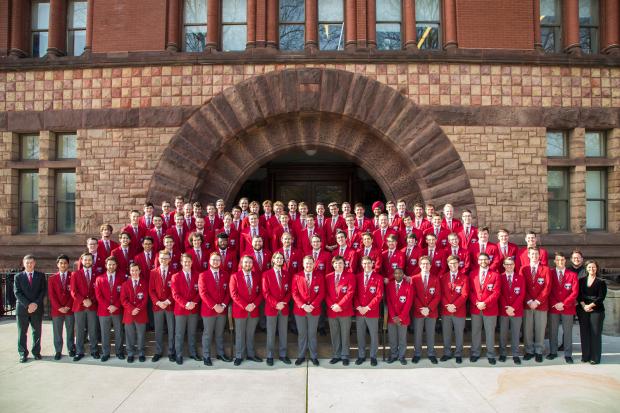 Having performed for regional ACDA conferences, the OMEA conference, and national conferences of the Intercollegiate Male Choruses, Inc., the Men's Glee Club (MUS 2203.04/7203.04) is highly visible among male choruses nationwide, and has a long tradition of choral excellence.
This ensemble welcomes singers from all academic disciplines on campus, undergraduate through graduate level. MGC maintains an active performance schedule, performing frequently throughout Ohio and beyond.
The Statesmen (MUS 2203.08) is a select a cappella group auditioned from within the Men's Glee Club, comprising 12 to 16 singers.

Women's Glee Club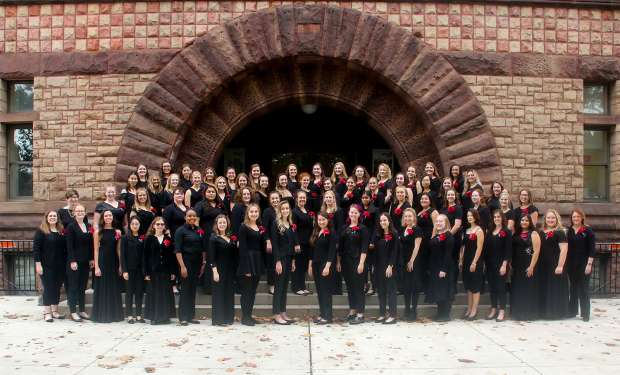 The Ohio State University Women's Glee Club (MUS 2203.05/7203.05) was established in 1903. This ensemble has the distinction of being the first musical organization to appear in concert at the university's largest performance space, Mershon Auditorium. Currently over 60 voices strong, membership in the Women's Glee Club is by audition. The Women's Glee Club represents a wide variety of majors and interests from throughout the university, with singers ranging from freshmen to graduate students.
The Women's Glee Club has performed for both state and regional conferences of the Ohio Music Education Association and the American Choral Directors Association. Annually, the Women's Glee Club tours throughout the midwest, and hosts an invitational event on the Ohio State campus featuring women's choirs from across the state.

University Chorus

This ensemble is open to Ohio State students, staff and faculty. A voice-placement audition is required to ensure that each singer possess the skills needed for ensemble participation. UC singers will explore a wide variety of music and perform 1 – 2 times per semester. University Chorus (MUS 2203.03/7203.03) is designed to help singers develop their vocal and musical skills in an enjoyable environment with minimal constraints on time outside of rehearsal.
---
Contact

For more information about the choral ensembles, email Dr. Robert Ward or call 614-292-4622.