Introduction

Recording Services in the School of Music offers services to document performances involving students, faculty and guest artists. In addition, we offer audio recording and editing services to support instruction, research and conference presentations by faculty and graduate students.
The following services are offered at no charge:
Recording, editing and delivery of all performances in Hughes Hall;
Editing and preparation of audio clips for use in instruction, web streaming and conference presentations;
Coordination of resources for the conversion of recordings in obsolete formats (cassette, LP, reel-to-reel, DAT) to modern formats.
Recording sessions
Recording sessions in Hughes Hall Auditorium can be arranged on a time-available basis. There is a fee for this service.
For more information on any of the above services, email Mark Rubinstein or call 614-292-0554.
Frequently Asked Questions

How do I insure that my performance/presentation is recorded?
All performances/presentations held in Hughes Auditorium are automatically recorded.
For student recitals, students should refer to the Audio Recording Services information in their recital packet.
How do I get a copy of a recording?
If you are the recitalist or a soloist on a program, you will be provided a link to download an electronic copy of the performance in mp3 format, usually within seven (7) days of the performance.
How can I arrange a video recording of a performance?
The School of Music Production Crew livestreams and records performances held in Hughes Auditorium. Contact Tim Donel, production manager, for more information.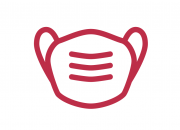 Due to university safety regulations, we are unable to host live audiences during the 2020–2021 academic year.
As a replacement, all student recitals will be streamed live unless you decline the service as outlined on your initial Permission to Schedule Student Recital form (downloadable from Recital Guidelines page).
The stream will be available on the School of Music YouTube channel. A private link will be sent to you 1–2 weeks in advance, for you to share as you see fit. Only those with the link will be able to view the performance. The performance will be viewable on the channel using the same link even after the live performance date.
For more information
Contact Mark Rubinstein at 614-292-0554, or the recording services graduate associate during the academic year.