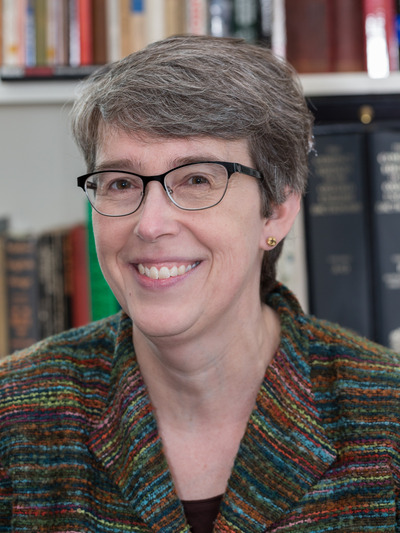 Danielle Fosler-Lussier
Professor of Musicology
she/her/hers
312 Weigel Hall
1866 College Rd
Columbus, OH 43210
Areas of Expertise
Musicology
Diplomatic History
Education
University of Pennsylvania, BA
University of Hamburg, DAAD Scholar
University of California-Berkeley, MA, PhD
Princeton University, Society of Fellows in the Liberal Arts
Danielle Fosler-Lussier is professor of music at The Ohio State University School of Music, where she has taught since 2003. She is serving as vice president of the American Musicological Society through November 2022.
In 2021–22 she is serving as the Faculty Fellow for the Ohio State University Office of Research and the Global Arts and Humanities Discovery Theme.
Principal interests
Music in international contact and exchange
The role of women in the creation of concert life, state support for the arts, and educational institutions;
Music history pedagogy
Education
University of Pennsylvania (BA)
University of Hamburg (DAAD scholar)
University of California, Berkeley (MA, PhD)
Princeton University, Society of Fellows in the Liberal Arts (Cotsen-Behrman Postdoctoral Fellow)
Campus affiliations
Department of Women's, Gender and Sexuality Studies
Mershon Center for International Security Studies
Books
Music on the Move (University of Michigan Press, 2020), an open-access book that is freely available at https://doi.org/10.3998/mpub.9853855. This book is accessible to general readers and covers key topics related to migration, mediation, and musical mashups. The examples are drawn from many kinds of music (traditional, popular, classical) and from many places. Publication of this book was supported by a grant from TOME@Ohio State (Toward an Open Monograph Ecosystem), a partnership between the Ohio State University Libraries, the Association of American Universities, the Association of Research Libraries and the Association of University Presses.
Music Divided: Bartók's Legacy in Cold War Culture (University of California Press, 2007) explained the political pressures placed on musical style in the 1950s in Eastern and Western Europe and the United States.
Music in America's Cold War Diplomacy (University of California Press, 2015) described musicians' tours sponsored by the US State Department: these included rock 'n' roll, bluegrass, blues, classical music and jazz. The latter book is accompanied by an online database of U.S. cultural presentations from the 1950s to the 1980s.
Articles (selected):
Future projects
Dr. Fosler-Lussier's current project concerns the collaboration of civic music groups with the United States Information Agency in creating Cold War propaganda.
With William Cheng (Dartmouth College), Dr. Fosler-Lussier is co-editing the Cultural History of Western Music in the Modern Era (Bloomsbury, forthcoming).
People Filters: