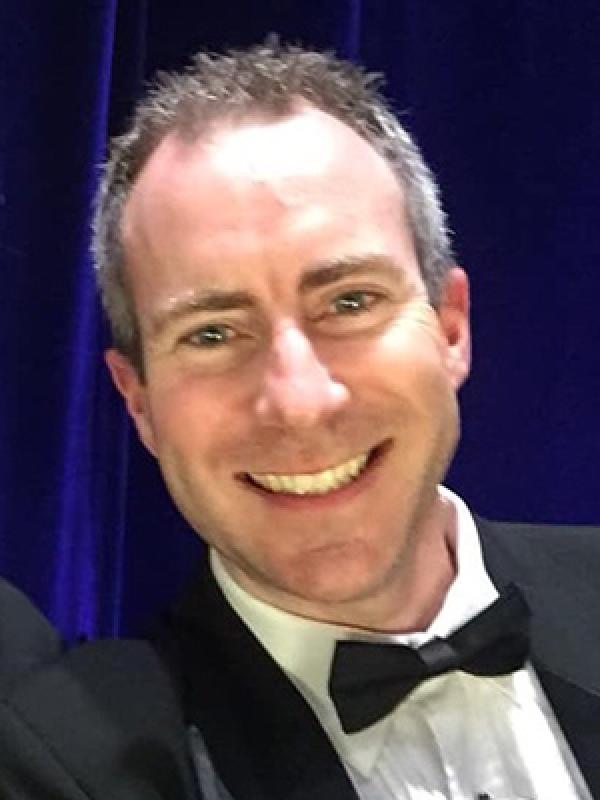 Ted Clark
Associated Faculty, Trumpet
110 Weigel Hall
1866 College Rd
Columbus, OH 43210
Areas of Expertise
Applied trumpet lessons
Trumpet Ensemble
Chamber music
Education
DMA, The Ohio State University
MMus, Illinois State University
BMus, University of Toronto
Ted Clark is associated faculty for applied trumpet at The Ohio State University. He is also the instructor of applied trumpet at Malone University, and holds positions with the Firelands and Ashland Symphony Orchestras.
Before moving to Ohio in 2016, Dr. Clark lived in Toronto, Canada, where he was a member of the Toronto Brass Quintet and the Charlottetown Festival Orchestra, and taught trumpet at Royal St. George's College. While living in Toronto he also played with a wide variety of ensembles, including the Hannaford Street Silver Band, Symphony Nova Scotia, National Ballet of Canada Orchestra, Hamilton Philharmonic, Orchestra London and Toronto Philharmonia, as well as the Kitchener-Waterloo, Thunder Bay, Windsor, and Niagara Symphonies.
Since moving to Ohio, Clark has recorded and performed extensively with the Buffalo Philharmonic Orchestra, as well as with the Erie Philharmonic, Cleveland Pops Orchestra, ProMusica Chamber Orchestra, CityMusic Cleveland, the Cleveland Opera, and the Chautauqua, Columbus, and Akron Symphony Orchestras. In addition to his classical work, Clark has performed with The Who, Weird Al Yankovic, Il Divo, Hanson, Roger Hodgson of Supertramp, among many others.
A dedicated teacher, Clark has given masterclasses at Illinois State, the College of Wooster, the Crane School of Music (SUNY Potsdam), and numerous Canadian universities. His etude book, 20 Interesting Etudes for the Developing Trumpet Player, is available from qPress Music Publishers.  
For more information about Ted Clark's career, visit www.tedclarktrumpet.com.
People Filters: