Monday, February 9, 2015 -

4:30pm

to

6:00pm
Ohio Union (Senate Chamber Room), 1739 N. High St.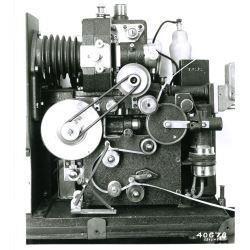 Jonathan Sterne, professor and James McGill Chair in Culture and Technology in the Department of Art History and Communication Studies at McGill University, will give a public lecture entitled "Stretching Time: Quantum Sonic Legacies from Denis Gabor to Ableton Live." Co-sponsored by the Music and Sound Working Group and by the Department of Comparative Studies.
This lecture, which is free and open to the public, will be presented on Monday, February 9 in the Senate Chamber Room at the Ohio Union, 1739 N. High St.
Jonathan Sterne is author of MP3: The Meaning of a Format (Duke 2012), The Audible Past: Cultural Origins of Sound Reproduction (Duke, 2003); and numerous articles on media, technologies and the politics of culture. He is also editor of The Sound Studies Reader (Routledge, 2012).
Dr. Sterne's work is concerned with the cultural dimensions of communication technologies, especially their form and role in large-scale societies. One of his major ongoing projects has involved developing the history and theory of sound in the modern west. Beyond the work on sound and music, he has published over fifty articles and book chapters that cover a wide range of topics in media history, new media, cultural theory and disability studies. He has also written on the politics of academic labor and maintains an interest in the future of the university. His new projects consider instruments and instrumentalities; histories of signal processing; and the intersections of disability, technology and perception. Visit Dr. Sterne's website.
---