Lecture Series

Lectures in Musicology is co-sponsored by The Ohio State University Libraries.
Lectures for spring semester 2021 are offered virtually and begin at 4 p.m. (Eastern time) unless otherwise noted.
Registration is required. Registered participants will receive a confirmation email with the Zoom meeting link.

---
Spring Semester 2021


NEW Special Event • Friday, April 30 • 11 a.m.–12:30 p.m. ET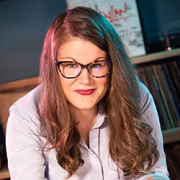 The Barnett "Symposium" Speaker Series presents The Magic is in the Middle: Philanthropy and the Future of Music in American Cities with Elizabeth Cawein. Online registration is required.
Hosted by the Department of Arts Administration, Education and Policy. Visit the department's Event page for details and the registration link.

---

Jan. 13 Workshop • 11:30 a.m.–1 p.m. ET — How to Explore Diverse Career Paths: A Workshop for Doctoral Students with Dr. Rob Pearson, Assistant Dean of Professional Development and Career Planning, Emory University.
Jan. 25 — Writing Ourselves into the Future: An Overview of 400: An Afrikan Epic. Mark Lomax II, composer/artist/activist/educator. This event is co-sponsored by the EMIC Graduate Student Interest Group for Expressive Culture and The Ohio State University Libraries.
Feb. 1 — Hired to be Overheard: Resonances of Chindon-ya on the Streets of Osaka. Marié Abe, Boston University. Sponsored by the East Asian Studies Center and the EMIC Graduate Student Group for Studies in Expressive Culture.
March 1 — Latinx-Appalachian Migration Narratives, Borders, and Belonging in the Blue Ridge. Sophia Enriquez, Ohio State.
March 8 — Taylor Swift Becomes Pop: Claiming Adulthood, Leveraging Whiteness. Phoebe Hughes, Ohio State.
If you require an accommodation to participate, please email the event host, Dr. Danielle Fosler-Lussier (fosler-lussier.2@osu.edu). Requests made two weeks before an event will generally allow us to provide seamless access, but the university will make every effort to meet all requests.
---
Autumn 2020