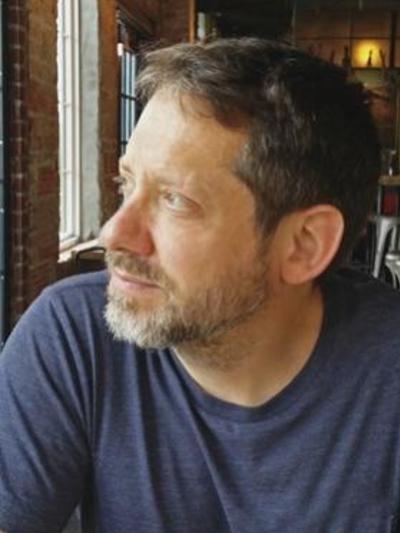 Arved Ashby
Professor of Musicology
N492 Timashev Building
1866 College Road
Columbus, OH 43210
Education
MPhil, Musicology, Yale University, 1989
BMus, Theory & Composition, Northwestern University, 1987
PhD, Musicology, Yale University, 1995
BA, English, Northwestern University, 1987
Arved Ashby, professor of music, focuses on 20th- and 21st-century art music within broader contexts of cultural history, critical theory, post-Marxist aesthetics, and media and communications. He received his PhD in musicology from Yale University with a dissertation on Alban Berg's Lyric Suite. In 1996, continuing this work on the historical-cultural contexts of twelve-tone music, Ashby received the prestigious Alfred Einstein Award from the American Musicological Society for an article on Berg's methodological connections with his teacher, Arnold Schoenberg. Further investigating highly individual composers who developed love-hate relationships with modernism, he has also published articles on Frank Zappa and Benjamin Britten, and designed and edited the collection The Pleasure of Modernist Music: Listening, Meaning, Intention, Ideology (University of Rochester Press, 2004).

With his monograph Absolute Music, Mechanical Reproduction (University of California Press, 2010), Ashby asked how media and technology have helped uncover the "truth" embodied in great music and aided our understanding of it.  In line with his widening interest in cultural history and music performance, this book closely examines the relationship between technology and values, and arrives at — as Nicholas Cook has described it — "a view of classical musical culture that is both richer and truer to life." Ashby has pursued other issues of music and media in the compendium Popular Music and the Post-Music-Video Auteur (Oxford University Press, 2013). This book asks basic and pressing questions about the pop song's importance for our increasingly cinematic sensibilities, and includes chapters by recognized authorities on Tarantino, Lynch, Scorsese, Wong Kar-Wai, Sofia Coppola, Spike Lee, the Coen Brothers, and Wes Anderson. 
Ashby is now working on subjects that are at the same time broader and more narrow: a book about music discourse that focuses on the productive incongruencies between music and language (Music for Words, Words for Music), and an extended study of the epistemic reasons for "difference" in Gustav Mahler's music (Mahler, Anti-Philology). This last study attempts to explain how Mahler's epistemic challenges, his redefinition of basic boundaries, reach well beyond musical issues as usually defined.
Ashby has taught undergraduate courses extending from Greek antiquity to Matmos, and from early rock to Philip Glass' film music. Each year he rethinks part of the sophomore music history survey, tying it in with the history of ideas ranging from written transmission to filmic montage. He designed and taught the web version of the History of Rock 'n' Roll, which was Ohio State's first online music course. Among graduate offerings, he has led courses on instrumental genres, the classes on 19th- and 20th-century musical-scholarly issues, and seminars devoted to Alban Berg's Lulu and cinematic auteurisme. A new undergraduate course surveys 20th-century music through the prism of The Beatles.
People Filters: