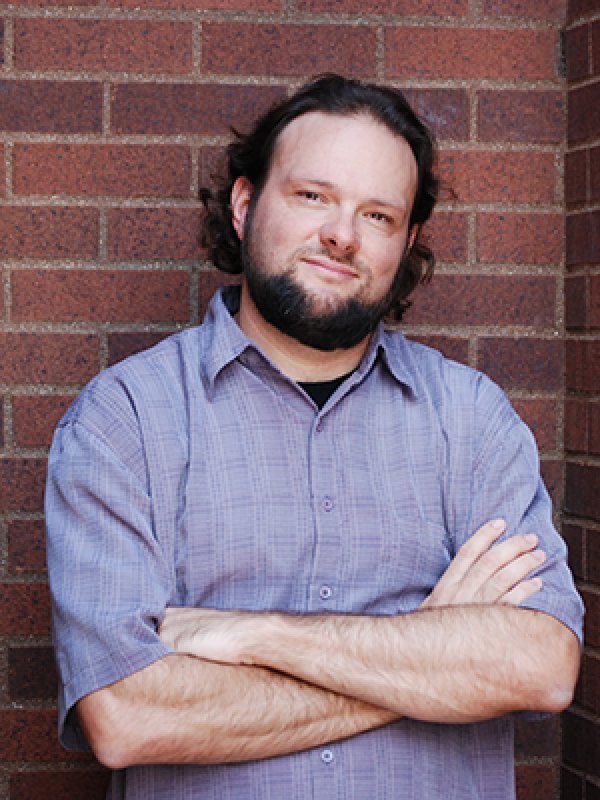 Jason Buchea
Graduate Associate
Areas of Expertise
American Musics
African History and Culture
Cultural Diffusion
Organology
Global Music History
Islam
Language and Music
Voice Studies
Material Culture and New Materialisms
Decolonial Music Pedagogy
Education
BM. Jazz Studies, University of Hartford-Hartt School of Music, CT
Jason Buchea comes to Ohio State with years of experience writing, teaching, recording, directing and performing in various corners of the music industry. Originally a product of the Southern California punk scene, Jason went on to study jazz under the tutelage of reputed saxophonist and pedagogue Jackie McLean. He would go on to spend years as a gigging musician, and was active in the world of hip-hop, performing with the critically-acclaimed genre-benders Toca and as a featured soloist for legendary rapper Slick Rick. Jason spent ten years as musical director of the African Dance Ensemble at Irvine Valley College (Irvine, California) and several summers teaching at the National Guitar Workshop (1999–2006) in New Milford, Connecticut.
In 2008, he studied drumming in Senegal, beginning an extensive collaboration with percussionist Massamba Diop, a virtuoso of the tama (a Senegalese talking drum), known for his role as the backbone of the Oscar-winning score for Marvel's Black Panther. In 2021, Jason worked closely with Massamba, Disney Concerts, and the Los Angeles Philharmonic to bring a live-to-picture version of Black Panther to the stage. After its debut with the LA Philharmonic at the Hollywood Bowl, the touring version of the show has been performed by the Atlanta Symphony, National Symphony (Washington, DC), Minnesota Orchestra, Houston Symphony, Chicago Philharmonic, San Diego Symphony, and the Mann Center Orchestra (Philadelphia).
Jason's doctoral dissertation aims to produce a history of the Senegalese tama. This project has been supported by research grants from the Department of Musicology, Office of International Affairs, and the West African Research Association. 
As a graduate teaching associate at Ohio State, Jason can be found teaching the History of Rock 'n' Roll, World Music Cultures, and African Drumming courses. 
People Filters: