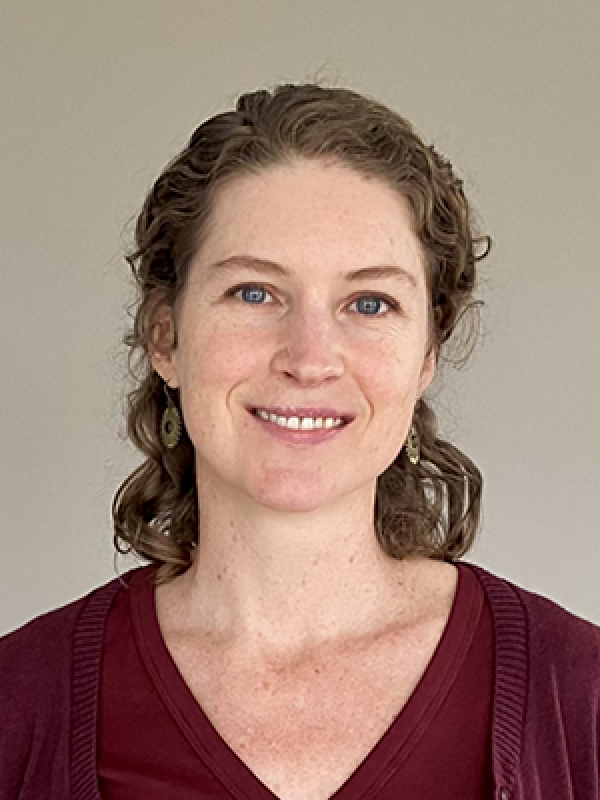 Katie Graber
Associated Faculty, Musicology
N442 Timashev Building
1866 College Rd
Columbus, OH 43210
Areas of Expertise
Ethnomusicology
Music and race in U.S. history
Opera
Mennonite music
Critical theory, critical race theory
Affect theory
Education
PhD, Ethnomusicology, University of Wisconsin, 2010
MA, Ethnomusicology, University of Wisconsin, 2004
BA, Music, Religion, TESOL, Goshen College, 1999
Katie Graber's research focuses on race, ethnicity, immigration and colonization in a variety of contexts, including Western opera, the history of ethnomusicology, and Mennonite music. She has served as co-chair of the Society for Ethnomusicology Voice Special Interest Group, and as Intercultural Editor for the Mennonite Church USA and Mennonite Church Canada's denominational hymnal Voices Together. In the latter role, she worked with a variety of consultant groups and individuals to edit more than 40 languages in hymn texts of multiple musical traditions. She has presented her research at numerous national and international Mennonite and musicology/ethnomusicology gatherings.
Selected Publications and Lectures

Ramala: an American "Indianist" Opera, Musicological Lecture Concert and World Premiere Presentation with The Ohio State University Opera and Lyric Theatre, November 1, 2017.
"Mennonite Voices." American Religious Sounds Project gallery (religioussounds.osu.edu), 2020.
"Interpretation, Resonance, Embodiment: Affect Theory and Ethnomusicology." Introduction to Ethnomusicology Forum Special Issue on Affect Theory and Ethnomusicology, co-written and edited with Matthew Sumera. Ethnomusicology Forum 29 vol. 1 (2020): 3–20.
"Affect, Language, Race, Voice: Opera Singers in Nineteenth-Century United States." Ethnomusicology Forum 29 vol. 1 (2020): 40–61.
"Francis La Flesche and Ethnography: Writing, Power, Critique." Ethnomusicology 61 vol. 1 (2017): 115–139.
"Liberating Anabaptist Music." In Anabaptist ReMix: Varieties of Cultural Engagement in North America, ed. Lauren Friesen and Dennis R. Koehn. New York, Peter Lang (2022): 193–200.
"Pink Menno Hymn Sings: Queer Voices in Mennonite Church USA." In At the Crossroads of Music and Social Justice, ed. Brenda M. Romero, Susan M. Asai, David A. McDonald, Andrew G. Snyder and Katelyn E. Best. Bloomington: Indiana University Press, 2022.
"Publishing Privileges the Published: An Analysis of Gender, Class, and Race in the Hymnological Feedback Loop," with Anneli Loepp Thiessen. Religions Journal special issue, forthcoming.
People Filters: