Monday, March 27, 2017 -

4:00pm

to

5:30pm
18th Ave. Library, 175 W. 18th, Room 205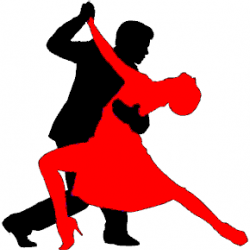 Dr. Elena Ungeheuer, Institut für Musikforschung, Universität Würzburg, Germany, presents Musicology and the Contemporary, or How to Tame a Four-Legged Animal.

As a subject of research, the Contemporary challenges academics by its character of co-existent and virtually ubiquitous diversity in a shared cultural space. For musicology focusing on contemporary music, this implies discussing methods of committed research in order to achieve a deeper understanding of how coherence in art may emerge out of the given plurality of options. The paper explores this topic using the example of dancing tango today.

Elena Ungeheuer, Professor für Musik der Gegenwart, Universität Würzburg. A specialist in fields such as contemporary music, media-aesthetics and practice, musical acoustics and technology, and speech, communication, and semiotics, Dr. Elena Ungeheuer is professor of Contemporary Music at the Institut für Musikforschung of the University of Würzburg, Germany, and the founder of its Atelier Klangforschung. Educated at Bonn (PhD 1992), Cologne and Berlin (Habilitation, Technische Universität, 2010), she came to Würzburg in 2011 after holding positions in Bochum, Cologne, Düsseldorf and Berlin. Her work has been supported with a Heisenberg-Stipendium from the Deutsche Forschungsgemeinschaft, and a Lise-Meitner-Stipendium from the by the Land of North Rhine-Westphalia.
---
Lectures in Musicology is co-sponsored by The Ohio State University Libraries.
Lectures are held Mondays at 4 p.m. in the 18th Avenue Library, 175 W. 18th Ave. (Music/Dance Library, second floor, room 205), unless otherwise noted. These events are free and open to the public.
Campus visitors, please use either the Tuttle Park Place Garage or the Ohio Union South Garage. All other garages in the vicinity of the 18th Ave. Library are closed to visitors before 4 p.m.