Monday, February 6, 2017 -

4:00pm

to

5:30pm
18th Ave. Library, 175 W. 18th, Room 205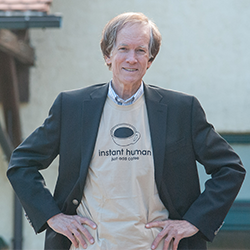 Charles M. Atkinson, Musicology, presents Between harmonika and grammatica: The Beginnings of Musical Analysis in the West.

As any musician knows, the analysis of music is one of the most important and rewarding aspects of our discipline. In the tradition of western music, musical analysis has its first innings during the Carolingian period, in the works of writers such as Aurelian of Réôme, and the authors of the Musica and Scolica enchiriadis. The foundations upon which these and later authors could base their work were the disciplines of harmonics and grammar, both with roots in Greek antiquity. The primary goal of much early analysis was a practical one: determining the most salient intrinsic features of a given chant that would allow it to be classified and performed in the most efficient way possible. After first considering the "tools" that were available to Carolingian musicians to analyze and classify plainchant, this lecture will track the process of analysis from its beginnings in the tonaries and theoretical works of the ninth century through the first "formal" analyses of specific chants in works such as Ecce modorum, earlier attributed to Hucbald, Guido's Micrologus and its commentaries, and John Cotto's De musica cum tonario.

Charles M. Atkinson, University Distinguished Professor and Arts and Humanities Distinguished Professor of Music at The Ohio State University in Columbus, is a musicologist specializing in the music and music theory of Greek antiquity and the Latin Middle Ages. His teaching interests also encompass Viennese classicism, American jazz and the music of the twentieth century. A former DAAD, NEH and Alexander von Humboldt Fellow, Atkinson has received numerous scholarly awards, including the Alfred Einstein and Otto Kinkeldey Awards of the American Musicological Society, the Van Courtlandt Elliot Prize and the Charles Homer Haskins Medal of the Medieval Academy of America, and The Ohio State University Distinguished Scholar and Distinguished Lecturer Awards. He served as president of the American Musicological Society, 2007-2008. Atkinson received his BFA from the University of New Mexico (1963), MM from The University of Michigan (1965), and PhD from the University of North Carolina (1975). He also studied at the Juilliard School and at the Universität Erlangen-Nürnberg, Germany, as a DAAD Fellow. For more information see Dr. Atkinson's faculty profile.
---

Lectures in Musicology is co-sponsored by The Ohio State University Libraries.
Lectures are held Mondays at 4 p.m. in the 18th Avenue Library, 175 W. 18th Ave. (Music/Dance Library, second floor, room 205), unless otherwise noted. These events are free and open to the public.
Campus visitors, please use either the Tuttle Park Place Garage or the Ohio Union South Garage. All other garages in the vicinity of the 18th Ave. Library are closed to visitors before 4 p.m.