Thursday, February 19, 2015 -

3:00pm

to

4:30pm
Thompson Library, 1858 Neil Ave. Mall, 11th floor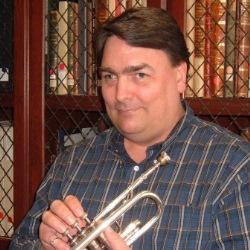 Alan Green, professor and head librarian of the Music/Dance Library, will present a public lecture entitled "At the Intersection of Music and Art: Repertoire International d'Iconographie Musicale (RIdIM)" on Thursday, February 19 at 3 p.m. in the Thompson Library, Campus Reading Room (11th floor). A reception will follow. This event is presented by the University Libraries.

Alan Green is head librarian at The Ohio State University Music/Dance Library, professor in the Ohio State Libraries, and adjunct professor in the School of Music. In addition to leading the initiatives of the Ohio State Music and Dance Library, Professor Green teaches the Music Research Methods and Bibliography course for music performance, conducting and education graduate students, and Bibliography for Musicologists for graduate students in music theory, ethnomusicology, and historical musicology.

Professor Green is project coordinator for Répertoire International d'Iconographie Musicale (RIdIM), the international database coordinating the classification, cataloguing and study of iconographical sources related to music (portraits of musicians, instruments, musical events etc.). He has also published articles concerning music periodical indexes, and has long served as a technical advisor to RILM Abstracts of Music Literature. He co-authored the book Basic Music Reference (Music Library Association and A-R Editions, 2013) with Michael Duffy, and is also the author of Allen Sapp: A Bio-Bibliography (Greenwood Press, 1996) focusing on the life and works of one of Ohio's most significant composers.

This lecture is free and open to the public.
---
Musicology lectures are held Mondays 4:30-6 p.m. in the Music/Dance Library, Room 205, second floor of the 18th Avenue Library at 175 West 18th Ave., unless otherwise noted.

Upcoming Musicology Events