Monday, April 9, 2018 - 8:00pm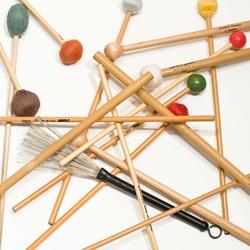 The Ohio State Percussion Ensemble presents an evening of diverse works for percussion, including Sonatina, Fisher Tull; Sculpture in Wood, Rudiger Pawassar; Hot Pants, Op. 54, Joseph Krygier; Fifth Symphony, Lou Harrison; Quickblood, Adam Silverman; Overkill, Andy Harsberger; Fractalia, Clay Owen Condon.
Special guests from Shelby High School, Licking Heights High School and Licking Heights Middle School Central will perform with the university ensemble.
Susan Powell and Joseph Krygier, directors; Ashley Summerlin and Ben Shaheen, assistant directors.
This concert is free and open to the public. No ticket required.
Live stream broadcast begins at 8 p.m.