Friday, September 28, 2018 - 8:00pm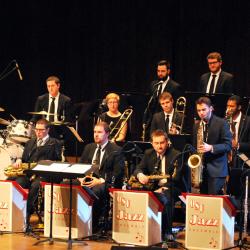 The Ohio State University Jazz Ensemble (Kris Keith conducting) and the Jazz Lab Ensemble (Mike Smith conducting) present their joint opening concert of the academic year. Selections performed will reflect many facets of American big-band repertoire over its nearly 100-year history. Join us!
This concert is free and open to the public. No ticket required.
Livestream broadcast begins 8 p.m.