Friday, October 28, 2016 - 8:00pm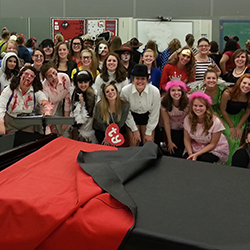 Join us for our 23rd annual Halloween concert featuring student vocalists and instrumentalists dressed in full Halloween attire.
Featuring theme music from the movies, Broadway, and video games; jazz and contemporary pop tunes, world music, spoofs on classical motifs, choral and chamber arrangements by a number of our own students and faculty members.
Left: members of Women's Glee Club. Below: double bassists as Sgt. Pepper's Lonely Hearts Club Band.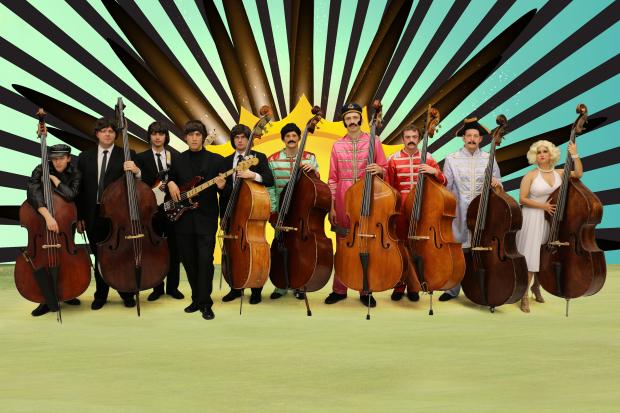 Groups performing include Piazzolla Pizazz, V/V String Quintet, Latin Jazz combo, CellOHIO, Dr. Tan and the Funky Bunch, OSU Tuba/Euphonium Ensemble, Flute Troupe, Women's Glee Club, The Statesmen (of Men's Glee Club), Music Education student percussionists, and instrumental studios including saxophones, violas, double basses, oboes, bassoons and horns. You're invited to attend "as you are" or in costume...it's a blast either way!
This popular concert is free and open to the public (early arrival is encouraged). No ticket required.