Monday, January 22, 2018 - 8:00pm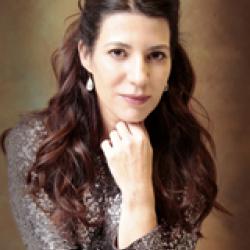 Internationally acclaimed concert artist, chamber musician, concert producer and faculty member at the University of Utah School of Music, pianist Vedrana Subotic will present a solo recital. In 2014, Dr. Subotic began the massive project of performing the complete solo sonatas, duo sonatas and piano trios by Ludwig van Beethoven—60 works in all. She will perform two works by Beethoven: Piano Sonatas Op. 10 No. 2 and Op. 57 ("Appassionata"), as well as Franz Liszt's B minor Sonata.
This concert is free and open to the public. No ticket required.