Tuesday, March 27, 2018 - 8:00pm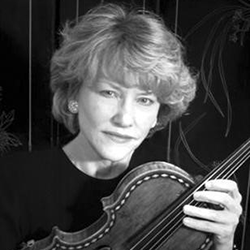 The viola studio hosts guest artist Sally Chisholm, professor of viola at the University of Wisconsin–Madison; with Ed Bak, collaborative pianist. They will perform Telemann's Concerto in G Major, Shostakovich's Sonata for Viola and Piano, Op. 147 and Schumann's Märchenbilder, Op. 113.
This recital is free and open to the public. No ticket required.