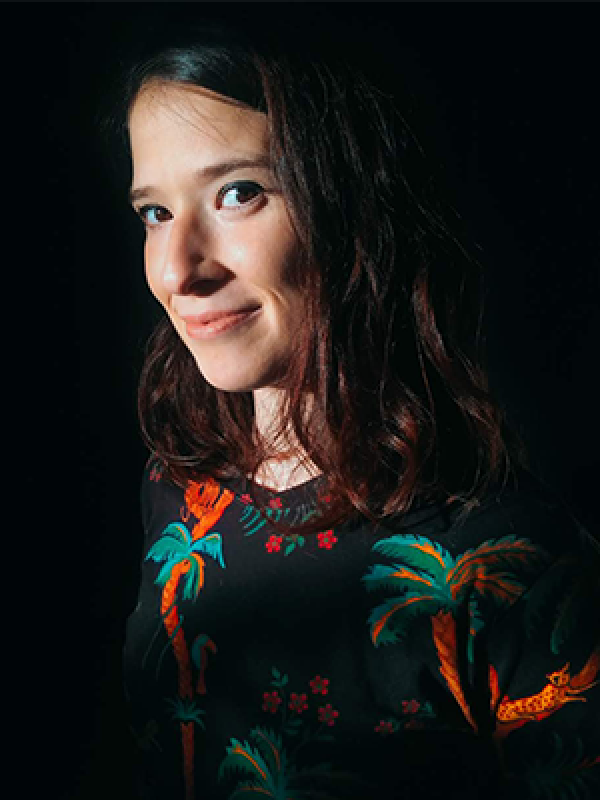 Anabella Petronsi
Graduate Associate
Areas of Expertise
Choral Music Education
Voice Performance
Education
BM, Voice Performance, 2017, Universidad Nacional de las Artes (Argentina)
MA, Music Education, 2021, The Ohio State University
Post-baccalaureate in Choral Education, 2021, The Ohio State University
Anabella Petronsi, a native of Argentina, graduated summa cum laude with a Bachelor of Musical Arts in vocal performance from The National University of the Arts (Buenos Aires). She worked as co-artistic director and co-director of Operations and Special Events (Prosecretario de Produccion y Extension Academica) for that university's Department of Musical Arts. Anabella is finishing her Artistic Diploma in Contemporary Classical Music from the Superior Conservatory of Music "Manuel de Falla." She is pursuing a DMA in voice performance at The Ohio State University, with Katherine Rohrer.
Anabella has performed numerous principal roles in Buenos Aires and the Province of Buenos Aires, including Despina, Serpetta, Papagena and Barbarina (Mozart); Rosita (Torroba), L´Enfant, Chinese Cup, White Cat, Shepherd and Owl (Ravel); Heraldo (Lambertini); Poesié (Charpentier); Mariquita Sánchez de Thompson (Kohan) and Berenice (Rossini) with university ensembles and independent companies. She participated in productions of Moliere's The Imaginary Sick in the roles of Belina, Mora, Medico, Polichinella and Flora with the Ensemble Arcana of Baroque Music, and Carissimi, the territory of sacrifice in the CCK with Enhorabuena Company. She was founder, producer and singer of the chamber group Ensemble Tempus, dedicated to the study and promotion of 20th- and 21st-century music. The ensemble has performed concerts at the Usina del Arte, Fernández Blanco Museum and House, San Martín Cultural Center, Manzana de las Luces, Roca Museum, Buenos Aires House of Culture, García Morillo Hall, Russia House and Porteña Legislature, among others. In 2017 the group was awarded a Special Mention in Academic Music from the University Artistic Festival for the performance of "Folk Songs" by Luciano Berio. Anabella also performed pieces by Ligeti, Schoenberg, Cage, Arpeghis and Stravinsky.
Anabella, a current student of Katherine Rohrer, has studied voice previously with Marta Blanco, Pablo Pollitzer, Graciela Oddone, Myriam Toker and Scott McCoy. She worked as assistant conductor and vocal coach for Coral Caballito-San Cirano and Coral del Salvador, with Leonardo San Juan, conductor. She also served as executive coordinator of the Araiz Dance Company directed by Maestro Oscar Araiz. In 2019 Anabella was awarded a scholarship by the National Endowment for the Arts to perform "Non ti scordar di me" with Enhorabuena Company at the Argentine Consulate in New York, and to participate in the Latin American Festival in Columbus, Ohio with Omar Cyrulnik. She has taught voice and music theory since 2012, and was honored to receive two Outstanding Student awards in 2019–2020 from The Ohio State University, the Outstanding Graduate Associate Award in 2021, and she won the Wilson Voice Competition in 2022. She is a member of the Columbus Symphonic Choir, the Ohio State Women's Glee Club, and director and singer of the Andes Project.
 
People Filters: