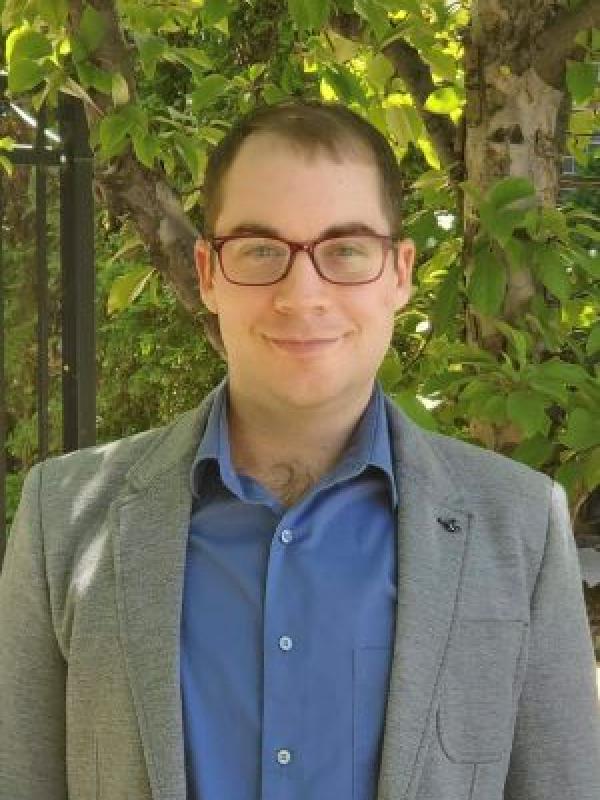 Jeremy W. Smith
Assistant Professor of Theory
He/Him/His
N482 Timashev Building
1866 College Rd
Columbus, OH 43210
Areas of Expertise
Analysis of popular music, especially electronic dance music (EDM)
Analysis of video-game music
Music theory pedagogy
Education
PhD, University of Minnesota, 2019
MA, University of Toronto, 2015
BM, University of Toronto, 2013
BEd, University of Toronto, 2013
Jeremy W. Smith is an assistant professor of music theory at The Ohio State University. His research is primarily on the theory and analysis of electronic dance music (EDM). The focus of much of this research is "continuous processes" that feature the continuous changing of musical parameters, such as glissandi, accelerations and filter sweeps. Smith's research explains various roles of continuous processes and how EDM creators use them to communicate with listeners. For example, DJs can use continuous processes in specific ways to provide sonic instructions to audiences, create experiences of tension and release, communicate particular semiotic associations, or indicate belonging within a specific genre. A secondary research interest of Smith's is the analysis of video-game music and music in multimedia generally. He is also a low-brass performer that has played euphonium and trombone with local ensembles.
Smith has published articles in Music Theory Online and the Journal of Sound and Music in Games, and contributed a book chapter to The Evolution of Electronic Dance Music. He has also presented at many conferences, including annual meetings of the Society for Music Theory and the North American Conference on Video Game Music.
Publications
"The Functions of Continuous Processes in Contemporary Electronic Dance Music." Music Theory Online 27, no. 2 (2021).
"Deadmau5's Relationships with Authenticity and Fame." In The Evolution of Electronic Dance Music, edited by Ewa Mazierska, Les Gillon and Tony Rigg. London, UK: Bloomsbury Academic (2021).
"'Wear People's Faces': Semiotic Awareness in Fan Adaptations of the Music from The Legend of Zelda: Majora's Mask." Journal of Sound and Music in Games 1, no. 4 (2020).
People Filters: