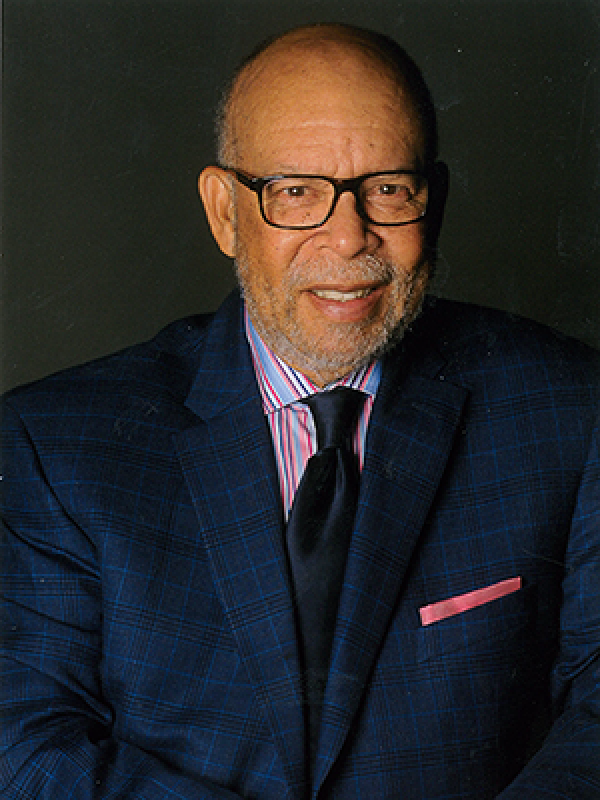 William "Ted" McDaniel
Professor
Education
MA and PhD, University of Iowa
BA, Morehouse College
Dr. Ted McDaniel, Professor of African American Music at The Ohio State University since 1981, is a specialist in jazz history, jazz performance, and African American music; he retired from OSU after teaching there for 35 years on June 1, 2015. He held faculty appointments in the School of Music and the Department of African American and African Studies, where he served as Department Chair for eight years. His scholarly and creative writings were mostly on aspects of jazz and black music, and he was invited to lecture extensively throughout the United States and to present in Africa, Europe, and China.

He was Director of Jazz Studies since 1983 and directed the OSU Jazz Ensemble from 1990–2015. His leadership of the OSU Jazz Ensemble led to performances throughout Ohio and the United States. They also took five international tours: European tours to France, Switzerland, Austria, Germany, Italy, and the Netherlands, where they performed at the leading jazz festivals and other sites; Canada tour to Seattle and Vancouver, British Columbia; and most recently in 2014 to China for a U.S. State Department-sponsored tour with performances in Beijing, Xinxiang, Wuhan and Shanghai through the Center for American Culture. Additionally he led the administrative team for the annual OSU Jazz Festival, annual OSU Summer Jazz Camp and the occasional Jazz Symposium.

His numerous music arrangements represent a diverse portfolio but are primarily for jazz bands, R & B groups and marching bands. He has written music for the Sesame Street TV show, and has served as an arranger for the OSU Marching Band since 1981, where his music has been performed at every Big 10 stadium and at major bowl games. In autumn 2013 his music arrangements of the Michael Jackson halftime show for the OSU Marching Band were viewed by over 15 million persons on YouTube. He has written music for halftime presentations in the Rose Bowl, Sugar Bowl, Orange Bowl, Fiesta Bowl and at National Championship Bowl sites. Additionally he has written music arrangements for the University of Washington, University of Tennessee, Syracuse University, University of Nebraska, North Carolina State University, and other colleges and universities.

Among his many awards in recognition for his contributions to the field of music, he was the recipient of the Distinguished Teaching Award in 1987 and the Distinguished Scholar Award in 1994 from the OSU School of Music. In 2000 he received the Distinguished Diversity Enhancement Award and the Faculty Award for Distinguished University Service in 2011 from The Ohio State University.

In 2006 the Alpha Phi Alpha Fraternity, Inc. commissioned him to write new music in commemoration of their Centennial celebrated in Washington, DC. In 2011 he served as a music conductor and music arranger for the dedication of the Martin Luther King Jr. Monument on the Mall in Washington, DC for the Constitution Hall Concert. He also served as music consultant for the film on the MLK Monument entitled Building the Dream that debuted on Public Television stations nationally in summer 2013. He is a music scholar on blues and jazz, and consultant for the new African American Music Museum currently under construction in Nashville, TN.  

McDaniel received his BA degree from Morehouse College and his MA and PhD degrees in music from the University of Iowa. A native of Memphis, Tennessee, he previously taught at Morehouse College and North Carolina A & T State University. He continues to be active as a scholar, teacher, arranger, conductor, clinician and adjudicator in African American music and jazz education circles.