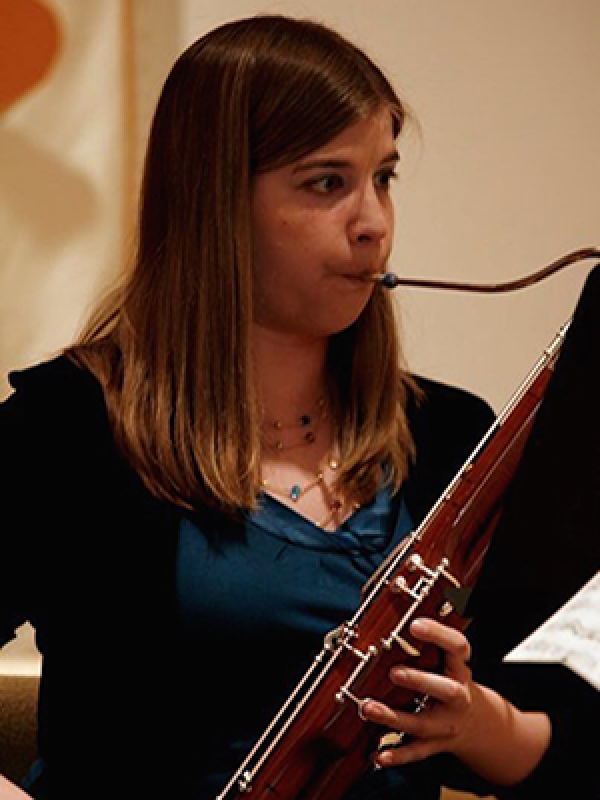 Emily Klepinger
Academic Advisor
N231 Timashev Building
1866 College Rd
Columbus, OH 43210
Education
DMA, Bassoon Performance, The Ohio State University
MM, Bassoon Performance, The Ohio State University
BM, Bassoon Performance, The Ohio State University
Emily works with undergraduate music majors and minors to assist them with degree planning and navigating through their academic career while at Ohio State. She spent many years in the School of Music as a student and is very happy to be working with the current undergraduate students. Prior to returning to Ohio State, she served as the Education and Operations Coordinator for ProMusica Chamber Orchestra along with serving as the instructor of bassoon at Ohio Wesleyan and Heidelberg Universities. Emily also continues her work as a freelance bassoonist as the instructor of bassoon at Denison University, performing with a variety of local ensembles, and maintaining a small studio of middle and high school students.

Current Ohio State students may schedule an appointment with Dr. Klepinger by using her OnCourse Personal Appointment Link. Non-Ohio State students should contact ASC Advising at 614-292-6961 for appointment scheduling.
For FAQs and preparations for scheduling an appointment, visit Advising Support.