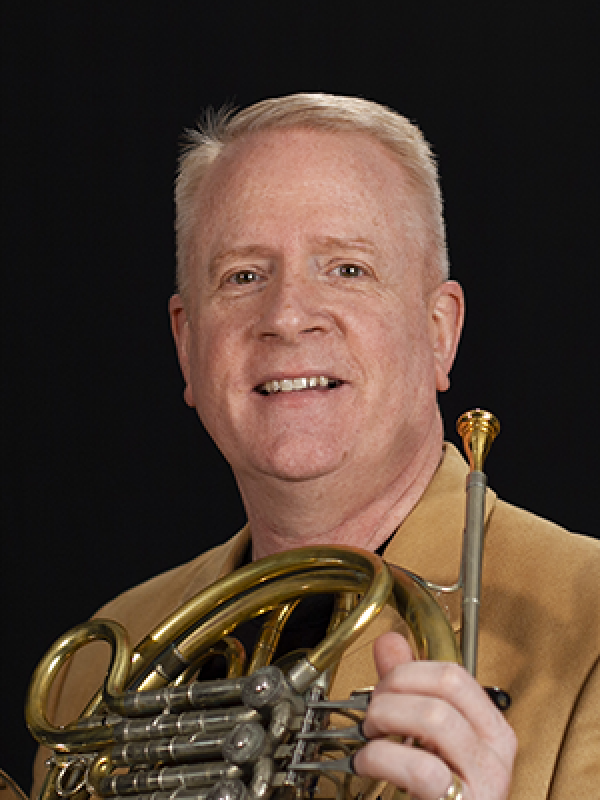 Bruce Henniss
Associate Professor of Horn
N579 Timashev Building
1866 College Rd
Columbus, OH 43210
Education
Northwestern University
The Oberlin Conservatory
Bruce Henniss was appointed to the faculty at The Ohio State University as associate professor in 2007.
Prior to this appointment he was a member of the Houston Symphony for twelve seasons. Other orchestras Henniss has performed, recorded or toured with include the Chicago Symphony, Cincinnati Symphony, Pittsburgh Symphony, San Francisco Symphony, Montreal Symphony, Detroit Symphony, St. Louis Symphony, Columbus Symphony, ProMusica Chamber Orchestra, Chautauqua Symphony and the Honolulu Symphony.
In 2001 Henniss participated in Japan's Super World Orchestra performing concerts in Tokyo under the direction of Lorin Maazel. This was an orchestra comprised of excellent musicians from the best orchestras around the world.
He has also served on the faculties of Rice University, The University of Houston, and the Interlochen Arts Academy, as well as the Interlochen Summer Music Camp where he is currently a Valade faculty member. Mr. Henniss has taught master classes at colleges and conservatories throughout the United States and Europe.
Mr. Henniss holds performance degrees from The Oberlin Conservatory and Northwestern University. His teachers include Norman Schweikert, Gail Williams, Dale Clevenger, Robert Fries and Arnold Jacobs.
He is married to Karen Pierson (associate professor of bassoon at The Ohio State University) and they have a son, Jeremy.
People Filters: