Bass Day 2019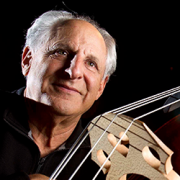 Barry Green, Bass Day director and professor of double bass at Ohio State, is a native Californian who served as principal bassist of the Cincinnati Symphony for 28 years. Formerly the executive director of the International Society of Bassists, he currently teaches double bass at The Ohio State University and two high school programs in Cincinnati. Barry continues a 43-year tradition of bass community projects at Ohio State. In Green's first year teaching at Ohio State, he organized the first Bass Day in autumn 2018 including over 70 faculty, staff and high school and middle school participants. In February, Green hosted an All State University Symposium followed by Ohio State's inaugural summer Bass Camp. | Formerly professor of bass at University of California–Santa Cruz and University of Cincinnati College-Conservatory of Music, Green has also written three bass method books and many solo recordings. As a bass soloist, Green has created three new multimedia productions called Anna's Way: from Inspiration to Artistry, Anna's Gift: the Way of Passion, and Anna's Promise. These unique hour-long productions are for solo bass and narration with background visuals, and have been performed internationally in combo version as well as with full concert band and orchestra. | Green is author of three books dealing with the philosophy of music, the mind, body and spirit: The Inner Game of Music (Doubleday, 1986), The Mastery of Music: Ten Pathways to True Artistry (Broadway/Doubleday 2003) and Bringing Music to Life! (GIA, 2009).
Featured guest artist Jeffrey Turner, professor of bass at Indiana University, was previously principal bass of the Pittsburgh Symphony Orchestra since 1992, after joining the orchestra in 1987. He was principal bass of the New American Chamber Orchestra from 1984–1986 and played with the Detroit Symphony Orchestra for its 1986–1987 season. Turner served many years as the director of orchestral studies at Duquesne University, where he also served numerous terms as chair of the Strings Department. He has served as visiting professor at the Eastman School of Music, Indiana University Jacobs School of Music and University of Maryland, and as a faculty member at Carnegie Mellon University.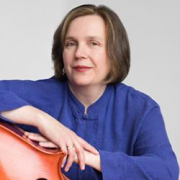 Guest bassist Tracy Rowell, professor of music at Oberlin Conservatory and Cleveland Institute of Music, is an active performer and teacher in the Cleveland area. Formerly the assistant principal bassist of the National Arts Centre Orchestra in Ottawa (Canada), Tracy currently serves as principal bass for CityMusic Cleveland. Ms. Rowell has also performed with such orchestras as the Boston Symphony, Boston Pops, North Carolina Symphony and Carmel Bach Festival. She teaches at the University of Akron and is on the preparatory faculty of the Cleveland Institute of Music. She is a frequent clinician at bass workshops including the Institut Francois Rabbath Summer Bass Workshop, Kansas City Bass Workshop and Peabody Bass Works; most recently, at Ohio State's Bass Symposium and the summer Bass Camp.

Michael Brosius is in his 8th year of teaching orchestra in Dublin City Schools. In 2016 he was elected South Central Region Orchestra Chair. Mr. Brosius was named OSTA Young String Teacher of the year in 2016. He performs in the Newark Granville Symphony and maintains a studio of middle school and high school bassists.

Jazz bass specialist Douglas Richeson has performed, toured and recorded with such greats as Tony Bennett with the Ralph Sharon Trio, Phil Collins Big Band, guitarist Gene Bertoncini, pianist Phil DeGreg and saxophonist Harry Allen, to name a few. Doug is also the co-principal bassist with the Newark/Granville Symphony Orchestra and is on the faculty of the School of Music at Denison University. You can hear Doug on recordings with Tony Bennett ("Steppin' Out," "Here's to the Ladies" and "MTV Unplugged") and with the Phil Collins Big Band ("A Hot Night in Paris").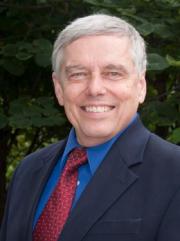 Paul Robinson is professor emeritus of double bass at The Ohio State University, where he taught for 39 years. He was a member of the ProMusica Chamber Orchestra for 30 years and is a former member of the Kennedy Center Opera House Orchestra and the United States Navy Band in Washington, DC. He is a founding member of the Contemporary Music Forum in Washington, DC and has performed in venues such as The White House and Carnegie Hall. He has performed, conducted a variety of workshops, or delivered presentations in Canada, England, Scotland, France, Germany, Austria, Hungary, Brazil and throughout the United States.
Garry Wasserman, assistant professor of bass at Ohio University–Athens, performs as an associate member with the Columbus Symphony, co-principal bass with the New Albany Symphony, and maintains a teaching studio in Columbus. He has held playing positions with the Florida Philharmonic, Harrisburg Symphony, Hong Kong Philharmonic, Indianapolis Symphony (substitute), and as principal solo bass with the Columbus Bach Ensemble. He has held teaching positions at Blue Lake Fine Arts Camp, Anderson (IN) University and Penn State University, and continues to maintain ties with the Indianapolis music scene. He has judged at OMEA adjudicated events and has taught orchestral bass repertoire classes at Ohio State.