Bass Day 2018

Drew Mehraban, Mike Brosius, Joshua Tripp;
Barry Green (Bass Day director), Paul Robinson;
Joseph Krygier, Doug Richeson.
Not pictured: Andrés Martín.
Michael Brosius is in his 7th year of teaching orchestra in Dublin City Schools. In 2016 he was elected South Central Region Orchestra Chair. Mr. Brosius was named OSTA Young String Teacher of the year in 2016. He performs in the Newark Granville Symphony and maintains a studio of middle school and high school bassists.
With a specialty in the fusing of multiple styles and cultures, percussionist and composer Joseph Krygier wields his background in classical, world, commercial and electronic music to forge a sound that is uniquely his own. Krygier received his undergraduate degree in percussion performance from the Eastman School of Music and his master's degree from Northwestern University.
Andrés Martín is a native of Buenos Aires, Argentina. As a bassist, arranger and composer, Martín has performed with orchestras in Argentina, Costa Rica, Venezuela, Brazil, Mexico, England, Germany and the United States. Since his arrival in Tijuana, Mexico, Andrés is a member of the Orquesta de Baja California. He also organizes and directs Contrabajos de Baja California A.C., an international double bass academy. As a composer he has written and arranged many new works for and with Barry Green, including the complete music of Anna's Gift and Anna's Way...both 55 minute episodes for solo bass with orchestra and wind ensemble as well as numerous other solo and chamber pieces.

Andrew Mehraban is a current DMA student at The Ohio State University. He performs with Opera Project Columbus as well as other chamber groups around the city. He has performed classical, jazz, rock, pop, theatre and bluegrass genres and continues to expand into other genres.

Douglas Richeson has performed, toured and recorded with such greats as Tony Bennett with the Ralph Sharon Trio, Phil Collins Big Band, guitarist Gene Bertoncini, pianist Phil DeGreg and saxophonist Harry Allen, to name a few. Doug is also the co-principal bassist with the Newark/Granville Symphony Orchestra and is on the faculty of the School of Music at Denison University. You can hear Doug on recordings with Tony Bennett ("Steppin' Out", "Here's to the Ladies" and "MTV Unplugged") and with the Phil Collins Big Band ("A Hot Night in Paris").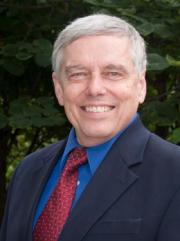 Paul Robinson is professor emeritus of double bass at The Ohio State University, where he taught for 39 years. He was a member of the ProMusica Chamber Orchestra for 30 years and is a former member of the Kennedy Center Opera House Orchestra and the United States Navy Band in Washington, DC. He has performed in over 30 CD/vinyl recordings and has performed for NBC television specials with such guests as Bob Hope, Sammy Davis, Jr., Lauren Bacall, Jack Benny and Lucille Ball. He is a founding member of the Contemporary Music Forum in Washington, DC and has performed in venues such as The White House and Carnegie Hall. He has performed, conducted a variety of workshops, or delivered presentations in Canada, England, Scotland, France, Germany, Austria, Hungary, Brazil and throughout the United States.
Joshua Tripp has performed with the Pittsburgh Symphony, Cincinnati Symphony, Utah Symphony, and ProMusica Chamber Orchestra and is the former tenured principal bassist of the Youngstown Symphony. He holds advanced degrees from the Jacobs School of Music at Indiana University and Carnegie Mellon University. Currently, Joshua is a full-time luthier at The Loft Violin Shop in Columbus.
Doug Wright, double bass instructor at the Ohio State Summer String Teacher Workshop, currently plays with the Springfield Symphony and subs with many Ohio orchestras. His teachers include David Perlman and Anthony Knight of the Cleveland Orchestra. He is an OMEA string adjudicator and a retired school orchestra director.