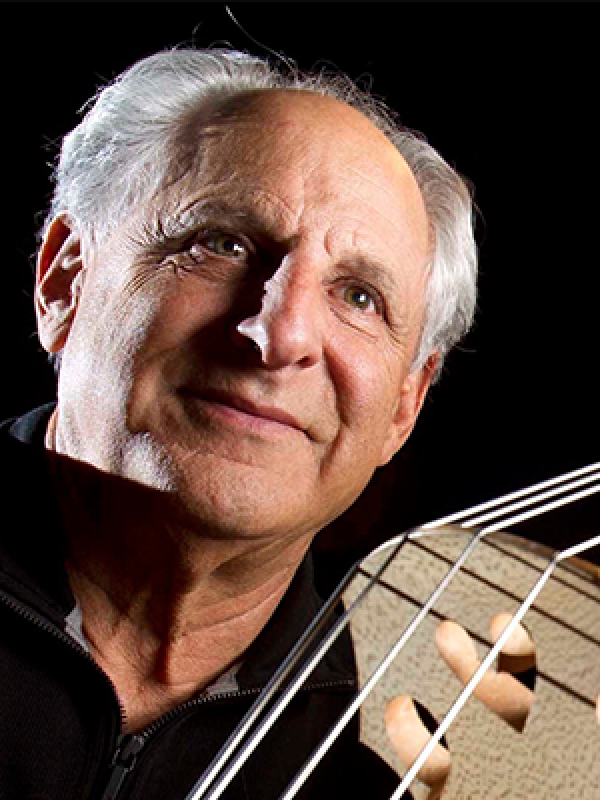 Barry Green
Associated Faculty, Double Bass
Areas of Expertise
Double Bass
Inner Game of Music
Mind-Body-Spirit Pedagogy
Barry Green served as principal bassist of the Cincinnati Symphony for 28 years, and more recently principal bassist of the California Symphony and Sun Valley Idaho Summer Symphony. As former executive director of the International Society of Bassists, he taught at the University of California–Santa Cruz for 22 years before moving back to Cincinnati in spring 2018. Green joined the Ohio State School of Music faculty in autumn 2018. As a double bass soloist, Barry Green is known for his creative and eclectic "Green Machine" concerts including the bass in jazz, folk, contemporary and world music in combination with dance, voice, art and theater. Green has created three new multimedia productions called Anna's Way, from Inspiration to Artistry; Anna's Gift, the Way of Passion and Anna's Promise. These unique hour-long productions are for solo bass, narration with background visuals and performed in combo version as well as with full concert band and chamber orchestra. These stories are based on his inspirational books devoted to the mind, body and human spirit.

He is author of the Doubleday book The Inner Game of Music (with W. Timothy Gallwey, 1986), which deals with musicians reaching their potential in performance and learning, and has sold over 250,000 copies worldwide. He has written seven Inner Game of Music Workbooks published by GIA Music for keyboard, voice, instruments and ensembles. Green's second book, The Mastery of Music, Ten Pathways to True Artistry published by Broadway/Doubleday in May 2003. The Mastery of Music is based on interviews with over 120 world-famous musicians on topics of courage, passion, creativity, discipline, humility etc. It deals with qualities of greatness from the human spirit that transcend all professions. Green's most recent book, Bringing Music to Life (GIA Music, 2009), explores three techniques of breath, pulse and movement that allows a musician to channel expression through the body. This work is based on exploring creativity and inspiration through collaboration with the great improvisation cellist David Darling and his organization called Music for People. The DVD of the same title was also released by GIA Music in December 2010.

Barry is active as a bass soloist, recording artist, author and teacher. Green has studied with the legendary bassist François Rabbath. Green wrote two bass method books for bass: The Popular Bass Method in three volumes in collaboration with Bay Area jazz bassist Jeff Neighbor, and Advanced Techniques of Double Bass Playing. Green's recent CD recordings include Ole-Cool with colleagues from Spain and America, and Live from St. Croix in recital with pianist James Hart, as well as a jazz-inspired recording with Lenny Carlson called Seat of the Pants. Green can be heard on numerous recordings on YouTube.

For information on Green's personal appearances and publications, visit his website, www.innergameofmusic.com.
People Filters: