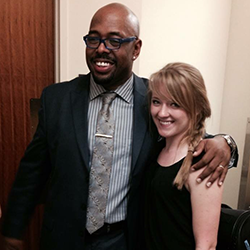 Laura Sayre, third-year theoretical mathematics major, music minor (trumpet), recently began an internship at the Jazz House Kids Summer Internship Program in Montclair, New Jersey. Jazz House Kids is an award-winning program founded by the renowned bassist Christian McBride (pictured at left) and his wife Melissa Walker, with the objective of exposing youth in northern New Jersey to the world of jazz.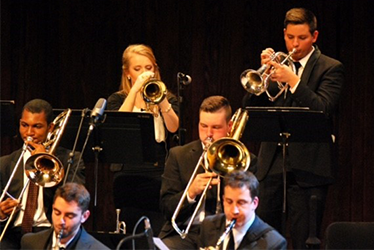 Laura was a member of The Ohio State University Jazz Ensemble (in brass section, at right) and the Fusion Combo during the past academic year. She strives to continue her involvement in the jazz program at Ohio State.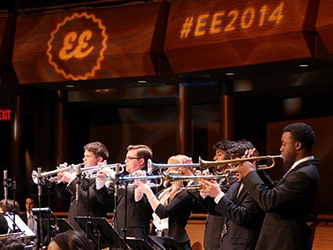 Prior to her internship at JHK, Laura was a member of the Jazz House Big Band, with which she had the opportunity of competing at the "Essentially Ellington" event (in trumpet section, at left) at Jazz at Lincoln Center in 2013 and 2014, as well as performing along with jazz greats such as Jon Faddis and David Sanborn.
Laura is excited about working with her previous instructors as well as serving as a teaching assistant at the JHK Summer Jazz Workshop in August.
Performing with Jazz House Big Band (right).