May 2, 2023
Jason Rawls joins School of Music faculty
Image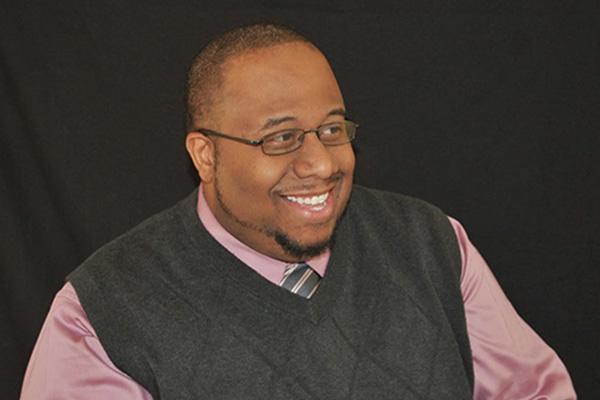 Description
Following a national search, the School of Music is pleased to announce the hire of Jason Rawls as Assistant Professor.
Hiring Dr. Jason Rawls — J Rawls — in collaboration with the Department of African American and African Studies, is another critical opportunity for the School of Music to expand our offerings into new musics, cultures, and the social constituencies they represent. Building on his years-long success of his activities as DJ, writer and prolific record producer, Rawls' work in — and as an advocate for — hip hop education is already well-established. Now, as he joins the faculty of AAAS and the SOM as an assistant professor, Rawls' commitment to hip hop studies and his already effective media advocacy for it create will facilitate Ohio State University not only to better serve our students, but also to strengthen our institutional leadership in this emerging field. It is an important step forward and great things are going to happen as a result.

David Bruenger, Professor 
Contemporary Music and Commercial Industry Area 
Music, Media and Enterprise Program 

Dr. Jason Rawls is a "hip hop griot." His life and work embody as they represent the rich archive and expressive traditions of hip hop as a global Black cultural form. He is also an incisive scholar and teacher, working from and within this tradition to illuminate the depth and richness of hip hop as a deeply rooted and globally routed social and musical formation. Rawls also has deep roots in Columbus, Ohio, and in the Columbus hip hop scene specifically. He is known to many in this scene as a musical elder and role model. We are very fortunate to have him on our faculty!

Ryan Skinner, Associate Professor of Musicology

TUNE IN — Rawls was recently featured on the WOSU podcast Small Joys with Hanif Abdurraqib, Columbus author and MacArthur Fellow. This interview highlights the insights and skill sets that Jason Rawls will bring to the School of Music, and the Department of African American and African Studies, as an incoming assistant professor of Black Music History.
Dr. Rawls is an avid educator with almost two decades of K–12 teaching experience and 10 years of Higher Education teaching experience. Previously an associate professor of instruction at Ohio University, he has presented workshops on the music industry, hip hop education and beat making at several major universities around the country.
In addition to his work in education, he is also known in the independent hip-hop and soul music scene for his hip hop production. Known as a producer and DJ (previously known as J Rawls), he first gained prominence on the national scene after his work with Black Star, a hip hop group comprised of Mos Def and Talib Kweli, Rawls contributed production on "Brown Skin Lady" and "Yo, Yeah," which placed him on the map among independent hip hop producers. The album Mos Def & Talib Kweli Are Black Star was critically acclaimed as one of the best albums of 1998, and was a major force in the late-1990s underground hip hop explosion. Rawls has also worked with artists such as Del tha Funky Homosapien, Domo Genesis (Odd Future), Capital Steez (Pro Era), Beastie Boys, Slum Village, El Da Sensei, Sadat X, Count Bass D, Grand Agent, 9th Wonder, J-Live, Us3, John Robinson (JayARE) and King Combs (the son of Sean "P Diddy" Combs). He has released three solo albums and contributed to the NEO-SOUL movement producing the likes of Aloe Blacc, Eric Roberson, Dudley Perkins, and many others. Fusing jazz and hip hop (coining the term "jazz-hop"), Rawls' 2006 work with The Liquid Crystal Project led to national acclaim. His Columbus-based production company and record label continues to make an impact on the national hip hop scene, and he is in demand as a DJ for top clubs and private functions around the country. 
Rawls is also a featured presenter for the "Places of Invention: Bronx, New York" exhibit that opened in July 2015, at the Smithsonian National Museum of American History in Washington, DC. In this exhibit, a virtual J Rawls walks visitors through the nuances of how to scratch and mix on a replica turntable.
Along with John Robinson, his partner in the group JayARE, Rawls published his first book, titled Youth Culture Power (YCP). The book, part of Christopher Emdin's #HipHopEd book series via Peter Lang Publishing, aligns with Ladson-Billing's theory of Culturally Relevant Pedagogy with a look into Rawls and Robinson's theory of Youth Culture Pedagogy (YCP). YCP details the many ways that youth in marginalized schools identify with hip-hop culture, as well as the ways that culture can be used as a tool and asset in education. What sets this book apart is that Rawls and Robinson have created an album to accompany the book. The album consists of J Rawls-produced, jazz-infused hip-hop tracks over which John Robinson rhymes on the state of educating inner city youth today. Each chapter corresponds to a track from the album, and throughout the book are scenarios of application in various situations to which all educators can relate. 
Rawls is also co-creator of the first hip-hop based education (HHBE) program at The Patton College of Education at Ohio University. The program, named Hip-Hop Ohio Patton Education (HOPE), is The Patton College's innovative and progressive HOPE program prepares pre-service teachers to incorporate culturally relevant pedagogy into their own teaching styles. Using theoretical constructs from HHBE, the program teaches the value of hip-hop based education, culturally relevant pedagogy, and relational pedagogy. This program is the FIRST program of its kind in higher education in the United States. 
An assistant professor of Black Music History at Ohio State with appointments in both the School of Music and the Department of African American Studies, Rawls will assist with the creation of one of the first hip hop studies programs in the United States. His mission is to make hip hop studies as common as other disciplines such as jazz studies.
---