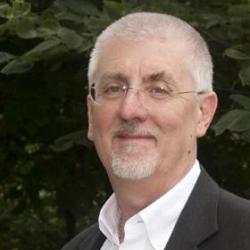 David Bruenger, director of the Music, Media and Enterprise program, was selected to participate in the first iTunes U Bootcamp in August. An "immersive online course development experience was designed to help faculty members collaborate with each other while receiving support from technical and course design professionals from Ohio State and Apple." Plans for additional bootcamps are currently in the planning stage. Information about the inaugural event is available at: http://digitalunion.osu.edu/2012/08/31/14122.

Subsequently, Bruenger was appointed Digital First Faculty Fellow for 2012-13. He will be working with the university's Digital First initiative team in support of its mission of "enhancing teaching, learning, and research." Goals include fostering a university-wide community of faculty who are, or wish to be, engaged with digital technologies in the classroom and beyond. Information about the Faculty Fellow program may be found at http://digitalfirst.osu.edu/digital-first-welcomes-inaugural-faculty-fellows.

As part of his Faculty Fellow responsibilities, Bruenger's courses this year will all be based in the Learning Collaboration Studio (SEL) and will incorporate many classroom technologies, including laptops, iPads, and various apps used for instruction, student discovery, and presentation. Most (if not all) Music, Media, and Enterprise courses in 2012-2013 will utilize a hybrid, in-person/online delivery model that includes both Carmen and iTunes U platforms. Bruenger is also preparing two electronic textbooks in support of these courses. Additionally, he is collaborating with Joe Duchi in spring 2013 to explore the use of online and wireless technologies for applied study in the trombone studio. Information about the Digital First initiative and upcoming events may be found at http://digitalfirst.osu.edu.