Body
body,p,li,ul,ol { color: #FFFFFF; } body { background-color: #000000; } #section-content .content p a:link, #section-content .content .field-type-text-with-summary a:link { border-bottom: 1px solid #fff; } a:hover { text-decoration: none; color: #999; } #section-content .content p a:link, #section-content .content .field-type-text-with-summary a:link { border-bottom: 1px solid #fff; } a { color: #fff; } table td.mini a { color: #b00; } .not-front .galleryformatter { margin-bottom: 2em; padding-bottom: 0em; }
October 6, 2019
The Ohio State University
Symphonic Band
presents
Conversations

Scott A. Jones, conductor
Daniel Farr (DMA), guest conductor
Stonybrook Chancel Choir
Jeffrey D. Shellhammer, conductor
Stonybrook Sanctuary Bells
Laurie Adler, conductor
Debra Chotkevys, organ
Rachel Amidon, flute
Rob and Christina Cebriak, piano four hands
Kelly Shellhammer, piccolo trumpet

3 p.m.  •  Sunday, Oct. 6
485 Cherry Bottom Rd.  •  Gahanna 43230
---
WELCOME

Welcome to this first performance of the 2019–20 academic year by the musicians of The Ohio State University Symphonic Band. During construction of our new School of Music, we are unable to perform in Weigel Auditorium on our campus. As a result we are regularly performing in communities surrounding the Ohio State campus. We are grateful to be performing at Stonybrook United Methodist Church in Gahanna, OH this afternoon, and appreciative of the warm reception and collaborative spirit extended to us!

This afternoon's performance is entitled "Conversations," and is predicated upon the idea that meaningful conversation is less about talking and much more about listening. The music prepared for this afternoon explores "conversation" in a variety of ways. At times, you will witness musicians engaged in musical conversation with one another: a compositional idea presented by one instrument or section will be responded to by others. Sometimes these moments will be clear and easily discerned — as it would be with only two people conversing — and at other times, less so — as if in a public place with many conversations taking place simultaneously.

In compositions performed that have text, those words are printed in the program notes below. During those compositions, the conversation between composer/ensemble and listener is very direct. The text provides the exact ideas for us to contemplate and consider, as well as, at times, a "call to action." Sometimes such responses come swiftly, and at other times take time.

In the case of the composition that is central to the concert, there are no words, we hope that you are moved to engage in numerous conversations and to be moved to action. The events of June 17, 2015 at the Emanuel AME Church in Charleston give rise to a wide number of important — even essential — conversations about the state of our existence as a people in our country. The issues are complex, difficult and multi-dimensional. These issues, however, do call us all to engage with others — not just those whose perspectives mirror our own — but more importantly with those whose perspectives differ. In doing so, the opportunity to find the space where seemingly disparate perspectives overlap — "common ground" — becomes possible.

If we consider conversation less about making a point, and rather, about taking part in a journey with another, then we simply need to care enough about others to engage in complex conversations. We are grateful to be in conversation with you this afternoon, and hope that you are inspired to join in conversation with others long after the final notes of this performance have faded …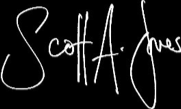 Scott A. Jones, PhD
Associate Professor
 
---
PROGRAM
American Hymnsong Suite (2007)
1. Prelude on "Wondrous Love"
Dwayne S. Milburn (b. 1963)
American composer Dwayne S. Milburn holds degrees from UCLA and the Cleveland Institute of Music. His catalog includes compositions for orchestra, chorus, and concert band. From 1992–2018, Milburn was one of 24 commissioned Bandmasters with the United State Army. Since his retirement from the military, Milburn has served as Director of Music at St. Matthew's Episcopal Church in Palisades, CA.

Milburn remarked that this composition "… is firmly rooted in my family history as a church musician. I grew up singing and playing many different hymns, including those contained in this suite." The first movement begins with a chant-like statement of the hymn and is quickly followed by a faster re-imagined verse based upon fragments of the melody set against a colorful harmonic backdrop.
Sanctuary (2005)
Frank Ticheli (b. 1958)  
"The word, sanctuary, conjures a rich array of images. It can imply a place of solitude, comfort, rest, prayer, protection. It can suggest a place that is strong and imposing or one that is very small and private. I believe all of these images are suggested at one point or another in the piece."

American composer Frank Ticheli has earned an enviable world-wide reputation as a composer for various mediums, particularly the concert band. Ticheli holds degrees from Southern Methodist University and the University of Michigan. Since 1991, Ticheli has served on the composition faculty in the Thornton School of Music at the University of Southern California.
Medley of Love (2019)
arr. Laurel K. Adler (b. 1953)
Stonybrook Sanctuary Bells
Laurel K. Adler, conductor
This arrangement is a setting of three hymns: "Praise Him, Praise Him, All ye Little Children" by Chester G. Allen, "Love Lifted Me" by Howard E. Smith, and "Jesus Loves Me" by William B. Bradbury. These three hymns were chosen to convey the message that God is LOVE, and to remind us that all are called to love others, not judge them, and not just "accept" them. We all simply must "walk the talk!"

Ms. Adler is a graduate of the Capital University Conservatory of Music, holding a degree in music education with vocal emphasis. She has been a ringer and bell director for 30 years, serving Stonybrook UMC since 2018. She previously served in similar capacities in the communities of Findlay and Carey, Ohio. Ms. Adler has several arrangements and compositions for handbells to her credit.
Who Puts His Trust in God Most Just (1978)
J. S. Bach (1685–1750)
Setting by James E. Croft
German-born Johann Sebastian Bach was a skilled organist and composer whose professional appointments were almost exclusively within the church. He composed for nearly every instrument of his time, and the catalog of compositions he created is vast. His sacred compositions range in scale from grandiose — such as his St. Matthew Passion, a composition that takes nearly three hours to perform, scored for soloists, double chorus and double orchestra — to modest settings of text for four voice parts.

The text for this four-part chorale — Wer Gott vertraut, hat wohl gebaut — is attributed to Joachim Magdeburg (ca. 1525–1583), a minister and well-known hymn writer of his day. This setting by James E. Croft for concert band pays tribute to both the instrumental and vocal traditions of Bach.

Who puts his trust in God most just, hath built his house securely.
He who relies on Jesus Christ, shall reach his heaven most surely.
Then fixed on Thee, my trust shall be, for thy truth cannot alter.
While mine Thou art, not death's worst smart, shall make my courage falter.
there are no words (2016)
James Stephenson (b. 1969)
Chicago-based composer James Stephenson has been commissioned by some of the finest professional ensembles of our day, including the Chicago Symphony Orchestra and the St. Louis Symphony. Largely self-taught as a composer, Stephenson left work as a musician with the Naples (FL) Philharmonic Orchestra in 2007 to pursue composition full-time. Since that time, his compositions have been performed around the world.

Originally scored for mixed chamber ensemble, there are no words was composed to honor the victims of the June 17, 2015 mass shooting at the Emanuel African Methodist Episcopal Church in Charleston, SC. A composition in six continuous sections, the work begins with "the terrible action itself" and moves through shock and confusion, terrible sadness, anger, and ultimately, to forgiveness.

The nine victims of the shooting are honored in many ways throughout the composition. Each is represented by a musical pitch early in the composition, which return in varying manifestations throughout the composition. Perhaps the greatest gesture on the part of the composer, however, is the final theme of the work which is repeated nine times and is a setting of the first name of each of the nine:
The Image of God (2015)
Craig Courtney (1948)
Stonybrook Chancel Choir
Jeffrey D. Shellhammer, conductor
Rachel Amidon, flute
Columbus-based composer Craig Courtney holds degrees in piano performance from the University of Cincinnati College Conservatory of Music. In addition to other works, Courtney's compositional catalog includes more than 70 sacred choral compositions, which combine his insights as pianist, cellist, vocalist, and accompanist to express his unique musical ideas.

Composed for the Cantus Youth Choirs of Boise, ID and dedicated to six-year old Brock McCauley, the composition for choir, piano and flute is inspired by Psalm 139.
One Foundation (2019)
Zach Koors (b. 1993)
World premiere performance
Jeffrey D. Shellhammer, conductor
Ohio State Symphonic Band
Stonybrook Chancel Choir
Debra Chotkevys, organ
Kelly Shellhammer, piccolo trumpet
Rob and Christina Cebriak, piano four hands
The composer writes:
One Foundation is a medley of four hymns — "O For a Thousand Tongues to Sing," "I Am Thine, O Lord," "Blessed Assurance," and "The Church's One Foundation." The final stanza and tag of the arrangement uses the text from a fifth hymn, "Help Us Accept Each Other," which is sung to the tune of "The Church's One Foundation."

To help unify the arrangement, small melodic fragments from some of the hymns appear as accompaniment and transition material within other sections of the piece. During "Blessed Assurance," the band quotes Holst's "First Suite in E-flat" fusing the concert band world and the church choir world in a 'mash-up' of sorts. In the final moments of the piece, the large homophonic texture gradually fades, and the line, "renew us with your Spirit; Lord, free us, make us one," is repeated until all instruments and voices finally come to rest together on a single pitch."
Zach Koors is an accomplished musician with experience as a composer, producer, percussionist, drummer and recording/mixing engineer. His original concert compositions have been performed in concert halls, schools, churches, international conventions and universities across the United States and abroad. Koors is a graduate of Gahanna (OH) Lincoln HS, and The Ohio State University, where he performed in many musical ensembles including the Ohio State Symphonic Band.
Alleluia! Laudamus Te (1973)
Alfred Reed (1921–2005)
Daniel Farr (DMA),
guest conductor
Deb Chotkevys, organ
Alleluia! Laudamus Te, commissioned by Malone College (Canton, OH), is an original work for concert band. In the words of the composer, "This work is…an instrumental canticle of praise. The concert band is…treated either as a single massive choir or as a group of contrasting choirs, very similar to the full-chorus and semi-chorus approaches in choral music. The music is based on three main themes: the first being a massive chorale in the brass; the second, a long flowing line in the horns and woodwinds; and the third, a quasi-fanfare figure first heard in the trumpets."

American composer Alfred Reed was a tremendous advocate for the concert band. Within his compositional catalog of more than 250 works are many original compositions and arrangements that continue to be performed by concert bands throughout the world. His approach to scoring for the concert band results in rich textures and sonorities that are satisfying for both the musician and listener.
Carmen Ohio (1902)
Fred Cornell (1882–1969)
Ohio State undergraduate student Fred Cornell (class of 1906) was a member of the Men's Glee Club and wrote the lyrics to Carmen Ohio in 1903 when the university was searching for an alma mater. The composition was first performed at an off-campus event on New Year's Eve 1903, and shortly thereafter on campus. The melody to which the words were sung in its early year appears to have been varied until the Spanish Chant to which we are now accustomed was selected. By 1918, Carmen Ohio was played daily at 4:30 p.m. on the Orton Hall chimes. Today, it enjoys a strong popularity by alumni around the world as an expression of affection and loyalty to The Ohio State University.

Oh! come let's sing Ohio's praise,
And songs to Alma Mater raise.
While our hearts rebounding thrill,
With joy which death alone can still.
Summer's heat or Winter's cold,
The seasons pass the years will roll;
Time and change will surely show
How firm thy friendship, O-HI-O.
---
ROSTERS
The Ohio State University Symphonic Band
Scott A. Jones, conductor

AUTUMN 2019
Musicians are listed alphabetically by section.
PICCOLO
Alexandria Biondo
Noah Breitenbecher

FLUTE
Alexandria Biondo ∆
Noah Breitenbecher
Liliana Carpenter
Vivian Chan
Irene Guggenheim-Triana +
Allison Kozman
Maggie McCarter

OBOE
Sarah Kline ∆
Jade Robertson + §
Jerrin Wofford

BASSOON
Adrian Oliver
Adam Steere +
Dylan Tharp ∆
Maxx Zywicka

CONTRABASSOON
Adam Steere

E-flat CLARINET
Diana Sari

CLARINET
Madison Brickner
Aly Farouk
Johnson Gao ∆
Danny Hong
Lyndi Knox +
Noah Krumme §
Fiona Lin
Marco Rojas
Diana Sari
Christina Sieger

BASS CLARINET
Thomas Zhang

ALTO SAXOPHONE
Michael Hofstetter
Courtney Larkin +
Alex Lowe ∆
Samantha Schafer

TENOR SAXOPHONE
Mollie Hess

BARITONE SAXOPHONE
Colin Howell    

TRUMPET
Elijah Blanton
Ruth Bonnice
Jenna Chance
Carson Coldren
Emma Koors
Julia Moxley ∆
Will Patton +
Paul Renzi
Jared Sweeney
Spencer Withnell

HORN
Jamey Boezi
Emily Lay
Matthew Mikulich + ∆
Brian Walsh

TROMBONE
Jacob Chestnut +
Hikari Nawa
Jay Sandlin ∆

BASS TROMBONE
Christopher McGhee

EUPHONIUM
Davis Aho
Carter Bivens + ∆
Katherine Reed
Gareth Whelan

TUBA
Ryan Burdick
Nick Hann + ∆
Daniel Ramirez-Sanchez
Cameron Reinbolt

PERCUSSION
Nick Berkebile *
Philip Betts
Marco Ciclet *
Tristan Collins
Sean Demko *
Lucas Fox
Michael Mayer §
Sarah Nichols + ∆
Mic Poeppelmeier
Justin Reeder *
Krista Staten §
Casey Rupright *
Erin Rybinski *

DOUBLE BASS
Jimmy Perera ∆

PIANO
Vivian Chan

∆  principal player
+  section leader
#  student librarian
§  board member
*  assisting musician
Stonybrook Sanctuary Bells
Laurie Adler, conductor

Paul Adler
Tim Adler
Rachel Amidon
Debbie Bratka
Madeline Cebriak
Julie Daubenmire
Julie Garber
Adriane Gray
Deb Maston
Susan Robinson
Carl Schaub
Stonybrook Chancel Choir
Jeffrey D. Shellhammer, conductor

SOPRANO
Debra Chotkevys
Jill Clutter        
Barb Dodson
Karina Francis
Regina Giles    
Paige Harding
Dottie Harmon        
Skye Johnson                    
Mary Frances Kirsh
Loralee Lutz        
Emily Miller                
Rev. Sue Ellen Miller
Susan Robinson    
Melanie Ryan        
Teri Wheaton-Seward
Deb Wood

ALTO
Laurie Adler
Kari Cape
Sharon Cremean
Linda Elko
Kathy Falk
Julie Harrell
Deb Maston
Char McCasland
Becky Schaub
Brenda Schroen
Carol Speckman
Rebecca Wigal

TENOR
Paul Adler
Bill Bartter
Kevin Blanke
Devante Draine
Doug Seward
Kelly Shellhammer

BASS
Tim Adler
Pat Campbell
Dennis Chotkevys
David Falk
Adam Falter
Dan Martinsen
Chuck Miller
Greg Miller
Dan Schroen
Eldon Sheffer
Jerry Strait
Rev. Bob Thomas
Jim Withers
---
Ohio State Band Department Personnel

Russel C. Mikkelson, director of bands
Scott A. Jones, associate director of bands
Christopher D. Hoch, associate director of bands; director, marching and athletic bands
Phillip A. Day, assistant director of bands; associate director, marching and athletic bands
David Hedgecoth, conductor, Collegiate Winds
Michael Smith, assistant director, marching and athletic bands
Christopher Dent, band office associate
GRADUATE ASSISTANTS
Alexander Gonzalez, doctoral conducting associate
Brent Levine, doctoral conducting associate
Daniel Farr, doctoral conducting associate
Tyler J. Mack, master's conducting associate
School of Music ​Instrumental Faculty

Katherine Borst Jones, flute
Robert Sorton, oboe
Karen Pierson, bassoon
Caroline Hartig, clarinet
Michael Rene Torres, saxophone
Timothy Leasure, trumpet
Bruce Henniss, horn
Sterling Tanner, trombone
James Akins, euphonium and tuba
Barry Green, double bass
Susan Powell, percussion
Steven Glaser, piano
Caroline Hong, piano
Jeanne Norton, harp
Visit music.osu.edu/people
---
A new home for the School of Music

Bold and innovative, Ohio State's Arts District seeks to spark imagination and inspiration across the creative disciplines. As part of this transformative facilities project, construction is underway for a renovated and expanded School of Music, which will include new rehearsal spaces, modern recital halls, updated classrooms and practice rooms, and a central atrium. This new facility is an investment in our future performers, music educators, conductors and scholars. To learn more and join us in elevating the arts at Ohio State, visit go.osu.edu/artsdistrict.
 
---
Join us…

School of Music performances are free, except for a few premium events.
Visit
music.osu.edu/events
OUTREACH EVENTS FOR YOUNG MUSICIANS
Visit music.osu.edu/outreach for details and online registration