April 5, 2022
School of Music welcomes new director
Image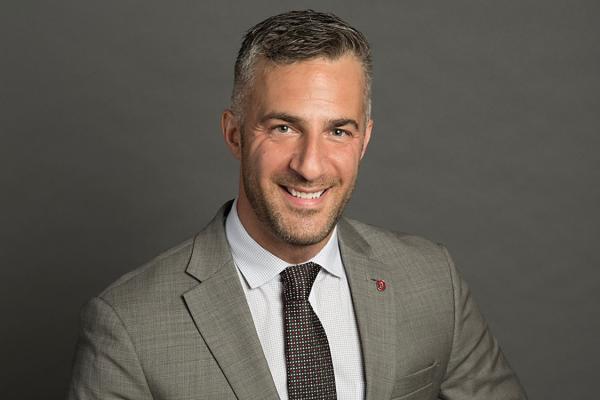 Description
Food. Water. Air. Music.
For Michael Ibrahim, those are the necessities of life.
"For me not to have music would feel like an unimaginable loss," Ibrahim said. "There is something deeply creative, therapeutic and collaborative that is particularly special about music. Music can really change people's lives and their outlooks."
Ibrahim will bring that passion for music to his new role as director of the School of Music at The Ohio State University, a role he will begin in the fall. Ibrahim currently serves as the director of the School of Music at West Virginia University.
He earned his bachelor's degree in music from the University of Calgary and followed that with a master's degree in music from Bowling Green State University. He received his Doctor of Musical Arts from the Manhattan School of Music in 2009.
At West Virginia, where he has been on the faculty since 2008, Ibrahim also serves as a professor of saxophone. He oversees the School of Music at West Virginia that offers a comprehensive range of programs, including eight undergraduate programs, twelve graduate programs, two certificate programs and certification degrees in music education and music therapy.
Before his current role at West Virginia, Ibrahim spent time as a faculty member at Columbia University, the Bronx Conservatory, the University of Calgary, Mount Royal and Prairie College.
"We are so excited to welcome Michael to Ohio State," said Dana Renga, divisional dean for arts and humanities. "He brings extraordinary vision and solid leadership experience to the School of Music and joins us at such a fortuitous time with the move to the new Timashev Family Music Building and the expansion of the arts in and beyond the university."
Ibrahim will move to Columbus at an exciting time for the School of Music. The Timashev Family Music Building, which is set to open in the fall, will quickly become the centerpiece for the university's expanding Arts District and the front door for campus.
Even though Ibrahim's interview process did not include an official on-campus visit due to pandemic restrictions, he made the Timashev Family Music Building his first stop on a recent trip to central Ohio.
"Before looking at neighborhoods or schools for my daughter, we wanted to immediately stop by the Timashev Family Music Building," Ibrahim said. "I'm thrilled to have the honor of opening the doors this fall to students and faculty, but also opening the doors in a metaphorical sense. The school seems to be at a ripe point for innovation in teaching, a ripe point for providing access to music and music education. That's stemming from all levels of the school, the college, the upper administration and President Johnson."
Besides the new building's opening, Ibrahim was drawn to Ohio State because he saw an incredible array of possibilities in front of him. A campus with 50,000 undergraduate students is an opportunity to promote courses in the School of Music to students who have a variety of career interests and majors. The university's size also provides the opportunity for endless collaborations with other schools and departments.
The current faculty, staff and students at the School of Music also greatly impressed him when he saw their passion during the interview process. Undergraduate students expressed an interest in genres and types of music beyond what is currently taught, and graduate students asked him questions about his vision for the School of Music.
Those conversations showed him that early in his tenure at Ohio State, the best way to get a sense of the school's future is to continue to get to know the people who care about it most.
"The next six months after I start the position, I don't expect to eat lunch or dinner alone," Ibrahim said. "It'll be a lot of getting to know people, what they do, and their ideas for the school. I want to go about that thoughtfully, so meeting with people who have experience leading the school, keeping an open mind and looking for opportunities to further the school along the way."
Ibrahim got his start in music as a child growing up in Saskatchewan, Canada. Coming home from church, he would go to the family's piano and attempt to play by ear the hymns he had just heard. From church hymns he transitioned to popular music, eventually picking up other instruments including the guitar and bass guitar.
But when he found the saxophone in fifth grade — "I chose it because it was shiny and had a lot of buttons," he said — Ibrahim found the instrument he was meant for. He liked how the saxophone had the ability to sound natural with classical music but also blended well with modern pieces.
That passion for saxophone led to his doctoral degree in saxophone and concerts all around the world. He has performed at Carnegie Hall in New York City as well as concert halls in England, France, Germany, Italy and Thailand, among many other places.
All those experiences now lead him to Columbus. With a new building opening soon and talented faculty, staff and students to draw from, Ibrahim sees a bright future ahead for the School of Music.
"I just want to emphasize how absolutely thrilled I am to be joining Ohio State and to work with everyone and to get to know the students, faculty, staff and the community," Ibrahim said.
---