Sunday, March 29, 2020 - 10:30am
Indianola Presbyterian Church, 1970 Waldeck Ave. 43201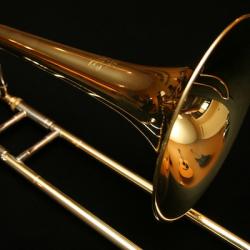 ***Canceled***

All Ohio State events scheduled through the end of Spring semester have been canceled, rescheduled or reformatted. The safety of our community is our top priority. We will continue to provide updates as more information becomes available.
---

All Ohio State trombone alumni are invited to perform with the Trombone Choir at Indianola Presbyterian Church on Sunday morning, March 29 at 10:30 a.m.

Last autumn we had a great time performing at Holy Trinity Lutheran Church, and we invite you to join us this semester.
9 a.m. – Rehearsal
9:30 – Meet and greet: alumni and current students
10:30 a.m. – Service and performance
RSVP that you will join us (Closed)
We will provide details and music in advance.
For questions contact Sterling Tanner, lecturer of trombone.
---
A new home for the School of Music
The transformative Ohio State Arts District project includes a renovated and expanded School of Music. This new facility is an investment in our future performers, music educators, conductors and scholars. To learn more, visit go.osu.edu/artsdistrict.