Monday, October 22, 2018 -

4:00pm

to

5:30pm
18th Ave. Library, 175 W. 18th, Room 205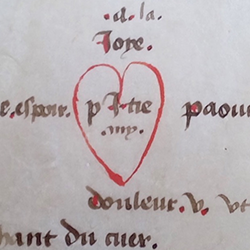 Graeme Boone, Ohio State, presents "The Musical World of Jean Gerson (1363–1429)."

One of the most outstanding and also popular public figures of his era, Jean Charlier de Gerson rose from humble origins to become Chancellor of the University of Paris, advisor to French royalty, international diplomat, and a prolific writer whose many tracts, lectures, and sermons fill 5,500 pages in their most recent collected edition. Active in early humanist circles, he was also erudite in intellectual traditions going back to Antiquity; and he represents a key figure in the late-medieval turn toward affective and mystical theology, one whose influence was felt throughout the fifteenth and sixteenth centuries. Among his many enthusiasms, Gerson was particularly attached to music, and his writings on that subject have been discussed in several modern publications, notably Isabelle Fabre's major study, La Doctrine du chant du coeur de Jean Gerson (2005). But while historians have had difficulty understanding the fullness of his musical ideas, musicologists have shown little interest in his broader philosophical and theological ones. By bringing the diverse elements together, we gain a better understanding of his sense of the possibilities of music and of their place in the momentous musical currents taking place during and after his lifetime.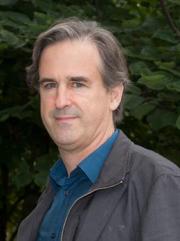 Graeme Boone received his BA at the University of California–Berkeley, and his MA and PhD degrees at Harvard University, with specialization in musicology. After teaching at Harvard for several years, he came to Ohio State, where he is currently professor of Music. His research centers on fifteenth- and twentieth-century traditions. In the former area, he has published on stylistic chronology, musical language, paleography, notation, rhythm, manuscript analysis and prosody, notably in his monograph "Patterns in Play" (1999). In twentieth-century music, he has published on the style and analysis of jazz, blues and rock music, notably in the essay collection "Understanding Rock" (with John Covach, 1997). Among his current projects are a monograph on music and affect in the fifteenth century, a longitudinal analysis of the Grateful Dead's "Dark Star" (1967–94), and a volume of essays on music and culture in the Carolingian era. In recent years, he has also served as director of the Center for Medieval and Renaissance Studies at Ohio State.
---

Lectures in Musicology is co-sponsored by The Ohio State University Libraries.
Lectures are held Mondays at 4 p.m. in the 18th Avenue Library, 175 W. 18th Ave. (Music/Dance Library, second floor, room 205). These events are free and open to the public.
Campus visitors, please use either the Tuttle Park Place Garage or the Ohio Union South Garage. All other garages in the vicinity of the 18th Ave. Library are closed to visitors before 4 p.m.