Body
About the Artists
Carmen Bradford  |  Chris Coles' Gleam Quintet  |  Dave Powers and Josh Beatty
46th Annual Ohio State Jazz Festival
---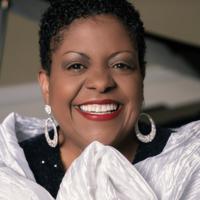 View March 24 and March 25 digital programs
A 2022 Grammy nominee, and recipient of the Los Angeles Jazz Society's Jazz Vocalist Award, Carmen Bradford, was born in Austin, Texas and raised in Altadena, California. Carmen grew up with music in her home and in her heart. It was only natural that she would follow in the footsteps of her great family legacy, as the daughter of legendary coronetist/ composer Bobby Bradford and world-renowned jazz vocalist/ composer/ author Melba Joyce. Carmen's grandfather Melvin Moore sang with Lucky Millender and his Big Band, with Dizzy Gillespie's Big Band in the 1940s, and with the Ink Spots, making Carmen the third generation of incredible musicians. She has carved out a place in music history for herself and is playing an integral role in this uniquely American art form called jazz. Carmen Bradford is jazz royalty.
At age 22, Carmen was discovered and hired by William "Count" Basie and was the featured vocalist in the legendary Count Basie Orchestra for nine years. She has since performed and/or recorded with Wynton Marsalis, Shelly Berg, Jeremy Monteiro, John Clayton, along with the Clayton-Hamilton Orchestra, Nancy Wilson, Lena Horne, Doc Severinsen, Tony Bennett, James Brown, Willie Nelson, Tierney Sutton, Liz Wright, Patti Austin, Byron Stripling, Dori Caymmi, George Benson, Frank Sinatra, Joe Williams, Kurt Elling, Jeff Tyzik, Freddie Cole, Benny Carter, Kenny Rankin, Lou Rawls, James Newton, David Murray, DIVA Jazz Orchestra, Dani Felber Big Band, and the Lincoln Center Jazz Orchestra, as well as with the National Symphony, Rochester Philharmonic, Dallas Symphony, Detroit Symphony, Vancouver Philharmonic, Philadelphia Pops, and countless artists around the world. Carmen performed on two Grammy Award-winning albums with the Count Basie Orchestra in the 1980s and later collaborated on a third Grammy Award-winning album, Big Boss Band with guitarist George Benson in 1991. Her soulful voice warmed the hearts of the world through the celebrated performance of the classic duet, "How Do You Keep The Music Playing" on the Tonight Show with Johnny Carson that same year.
Bradford began another chapter in her illustrious career as a solo artist with her critically acclaimed debut album, Finally Yours (Evidence Records) in 1992. The 1995 release of her second solo album, With Respect (Evidence Records) established the Atlanta-based singer as "one of  jazz music's most diverse and exciting vocal stylists," proving to the world that she was a unique voice in her own right.
Bradford teamed with singer/composer Kenny Rankin for the Benny Carter Songbook Project, making history once again on the duet "And All That Jazz." Some notable artists also on the album included Joe Williams, Ruth Brown, Bobby Short, Peggy Lee, Shirley Horn, Diana Krall, Diane Reeves and Jon Hendricks, among others. Carmen was asked by Benny Carter to sing "Key Largo" for this Grammy Award-winning album. Her performance on The Benny Carter Songbook marked another of Carmen's beautiful recording collaborations reaffirming her stardom.
On occasion, Carmen has loaned her voice to stage productions and the music of Hollywood films, cartoons for television/radio commercials, and the theater. She sang on the haunting soundtrack for Oprah Winfrey's Beloved and starred in the title role of Duke Ellington's folk opera Queenie Pie at the University of Texas–Austin's Butler School of Music.
Bradford's 2004 release, Home With You (Azica Records) is a warm and beautiful collection of vocal and piano duets with jazz great Shelly Berg. The album is yet another departure for Carmen, offering her fans a stripped-down intimate portrait of the artist they have grown to love.
Bradford returned to her big-band roots with the release of "Sherrie Maricle and The DIVA Jazz Orchestra" featured on Live from Jazz At Lincoln Centers Dizzy's Place. This also brought Carmen back to her big band family, the Count Basie Orchestra, with which she continues to tour to this day.
Bradford's 2015 release with jazz great John Mills entitled Invisible Design: featuring Carmen Bradford is another example of Carmen's ability to sing all forms of music, be it straight-ahead jazz, fusion or blues, and sing it like nobody else can. Carmen is doing it all whether it is a duo concert, big bands across the world, or the 2015 Christmas album A Very Swinging' Basie Christmas release with the Count Basie Orchestra conducted by Scotty Barnhart featuring Carmen, Johnny Mathis, Ellis Marsalis and Ledisi.
In 2016 Carmen Bradford was the voice on the album Imagination Nation by Darren English. His critically acclaimed album won the "Pledge For Peace" Award from the Global Peace Song Awards, and Best in Jazz Category.
Currently, Bradford's love for working with big bands and symphony orchestras across the world keeps her very busy, as she pays tribute to the great Ella Fitzgerald in her show "A Century of Ella," created and conducted by jazz great Jeff Tyzik. Carmen and the incredible trumpeter/vocalist Byron Stripling also pay tribute to the greats in their show "Ella and Louis" for which they have received rave reviews.
Bradford has never stopped performing with her Basie family, the Legendary Count Basie Orchestra. Even after all these years, Carmen has always said  "When they call me, I go." She has never forgotten Basie, who opened that wonderful door and gave her wings. The 2019 Grammy-nominated album, All About That Basie with the Count Basie Orchestra, conducted by Scotty Barnhart on Concord Records, features Carmen, Stevie Wonder, Kurt Elling, Jamie Davis, Joey DeFrancesco, Jon Faddis, Wycliff Gordon, and Take 6. It just doesn't get any better than this. The 2022 Grammy-nominated release of the album Live At Birdland album with the Legendary Count Basie Orchestra, conducted by Scotty Barnhart with Carmen Bradford and Jamie Davis, is also receiving critical acclaim.
Bradford's love of teaching has been recognized by the San Francisco Conservatory of Music. The new Roots, Jazz and American Music (RJAM Program) has welcomed her with open arms. Carmen is the resident and director of the jazz voice department.
Carmen Bradford's body of work reflects a vast depth of musical experience and technical brilliance. She is also recognized for the overwhelming passion she brings to the lyric. She has truly contributed to the perpetuation and preservation of jazz and continues to do so.
---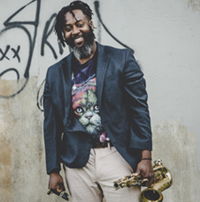 Chris Coles' Gleam Quintet is a jazz group that turns all the rules of genre on its head. Each member of the group brings their own unique life experiences and musical influences to create an exciting sound that is accessible to all audiences, mature and young alike.
Born and raised in Cleveland, Ohio, saxophonist Christopher J. Coles is based in the Greater Akron area. He serves on the faculty of Kent State University, Aurora School of Music and Tri-C Creative Arts Academy. Chris holds a bachelor's degree in performance from Youngstown State University, where he studied extensively with James Umble, Kent Englehardt and David Morgan; and a master's degree in performance from the University of Akron. At the 2015 Banff Workshop for Jazz and Creative Music, Chris had the distinct honor of studying with many influential jazz pioneers, including Vijay Iyer, Mark Turner, Imani Izuri, Tia Fuller, Billy Hart, Ingrid Jensen, Zakir Hussain, Somi, Vosany Terry and Miles Okazaki, among others. Chris was a winner of the 2017 Knight Foundation Arts Challenge in Akron, Ohio for his composition "Nine Lives." "Nine Lives" was written in 2015 in memory of the nine lives lost at the Emanuel African Methodist Episcopal Church in Charleston, South Carolina. This work is about 40 minutes and features other art forms such as dance, animation and spoken word.
Chris regularly appears with many local ensembles, including Black Dog Octet, Red Rhinoceros Revival Octet, Bluelight, The Admirables, Sam Blakeslee Large Group and The Stokes Legacy Jazz Orchestra. His own jazz quartet, Gleam, released its debut album in summer 2018. Chris has performed with many notable local and international jazz musicians such as Eddie Baccus Sr., Melvin Burks, Kenny Davis, Glenn Holmes, Bill Ransom, Cecil Rucker, Grammy Award winner Slide Hampton, Ralph Lalama and Allen Vizzutti.
Listen to Gleam's most recent release.
---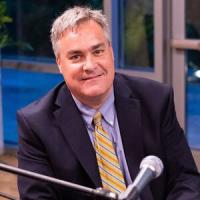 For over 40 years, two-time EMMY® Award-winning composer and performer Dave Powers has been a vital part of the Columbus, Ohio and Punta Gorda, Florida music scenes as a pianist, keyboardist, vocalist, entertainer and educator. Powers has traveled and performed nationally and internationally. He was a consultant and a frequent guest of the Public Television show "The Piano Guy," and has taught a series of master classes with "Piano Guy" host Scott Houston.
Considered one of the most successful musicians in the Midwest, Dave Powers manages to win over the hearts of all who hear him perform. From concerts to clubs and restaurants to corporate events and private parties, his vast repertoire is as diverse as the audience that he entertains. Powers has performed with Steve Allen, George Benson, Rusty Bryant, Richie Cole, Buddy DeFranco, Mark Farner (of Grand Funk Railroad), Eric Gale, Terry Gibbs, Ernie Krivda, Wilbert Longmire, Johnny Lytle, "Blue" Lou Marini (of the Blues Brothers), Joan Rivers, Arturo Sandoval, Byron Stripling, Gene Walker, Grover Washington Jr. and many others. In addition, Powers is associated with the Jazz Arts Group of Columbus, and performs with the Columbus Jazz Orchestra. For ten years, Powers hosted a jazz concert series at the Clintonville Woman's Club called "The House Jazz Concert Series."
Currently, Powers performs online concerts on Facebook and YouTube called "Live at Five." Powers' performance schedule and CDs are available at www.davepowers.com, Apple Music, iTunes, CDBaby.com and amazon.com (keyword: Dave Powers). Contact davepowersmusic@gmail.com.
---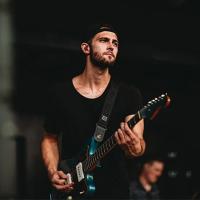 Josh Beatty
Ohio State alumnus Josh Beatty was an original member of the Ohio Show Band while pursuing his bachelor's degree in Jazz Studies Performance at the School of Music. He is a professional touring musician based in Nashville.