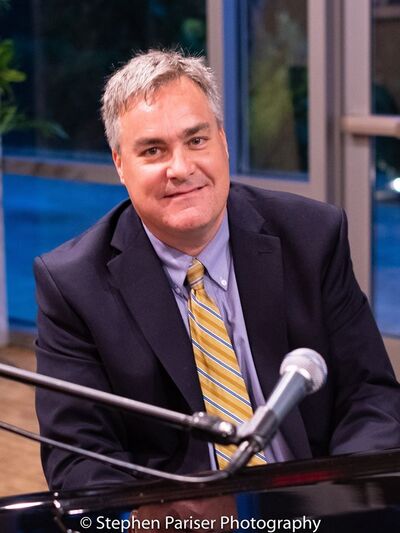 Dave Powers
Associated Faculty, Jazz Piano
N465 Timashev Building
1866 College Rd
Columbus, OH 43210
davepowersmusic@gmail.com
Areas of Expertise
Jazz Piano
Composer/Pianist
Jazz Theory
Jazz Improvisation
Jazz History
For over 40 years, two-time EMMY® Award winning composer and performer Dave Powers has been a vital part of the Columbus, Ohio and Punta Gorda, Florida music scenes as a pianist, keyboardist, vocalist, entertainer and educator. Powers has traveled and performed nationally and internationally. He was a consultant and a frequent guest of the Public Television show "The Piano Guy," and has taught a series of master classes with "Piano Guy" host Scott Houston.
Considered one of the most successful musicians in the Midwest, Dave Powers manages to win over the hearts of all who hear him perform. From concerts to clubs and restaurants to corporate events and private parties, his vast repertoire is as diverse as the audience that he entertains. Powers has performed with Steve Allen, George Benson, Rusty Bryant, Richie Cole, Buddy DeFranco, Mark Farner (of Grand Funk Railroad), Eric Gale, Terry Gibbs, Ernie Krivda, Wilbert Longmire, Johnny Lytle, "Blue" Lou Marini (of the Blues Brothers), Joan Rivers, Arturo Sandoval, Byron Stripling, Gene Walker, Grover Washington Jr. and many others. In addition, Powers is associated with the Jazz Arts Group of Columbus, and performs with the Columbus Jazz Orchestra. For ten years, Powers hosted a jazz concert series at the Clintonville Woman's Club called "The House Jazz Concert Series."
Currently, Powers performs online concerts on Facebook and YouTube called "Live at Five." Powers' performance schedule and CDs are available at www.davepowers.com, Apple Music, iTunes, CDBaby.com and amazon.com (keyword: Dave Powers). Contact davepowersmusic@gmail.com.
People Filters: