Monday, February 12, 2018 - 8:00pm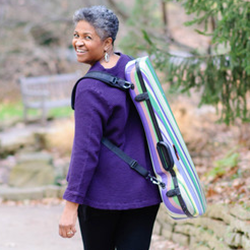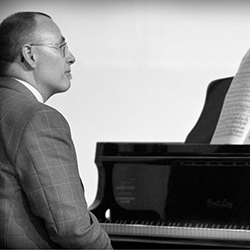 ---
Juliet White-Smith, professor of viola, and guest pianist Rick Ferguson will present a program of music for viola and piano spanning over 100 years, featuring George Rochberg's Sonata for Viola and Piano (1979), George Onslow's Sonata Op. 16, No. 3 in A Major and Robert Schumann's Adagio and Allegro, Op. 70, arranged for viola and piano.
An active chamber musician, Rick Ferguson has been a senior fellow for the Chicago Chamber Musicians and has performed chamber music, solo and concerto repertoire in the US and Europe. He maintains an active life as teacher, composer and arts advocate as co-founder and artistic director of The Musical Offering (Evanston, IL) and classical piano instructor at the Chicago Academy for the Arts. On the composition side, Concerto Grosso on Dystopian Themes for youth orchestra is a commissioned work through Foundation 65 (Evanston, IL) which is currently bringing Mr. Ferguson much joy and is set for a May 2018 premiere. Additional compositions for primarily youth ensembles are in the works. Mr. Ferguson is a strong advocate of STEM-based education in our public schools.
Mr. Ferguson holds a Bachelor of Music degree from Birmingham-Southern College (magna cum laude) and earned a Master of Music degree from the University of Houston where he studied with world-renowned concert artist Abbey Simon. His studies have also taken him to the Longy School of Music in Cambridge, MA and Northwestern University, where he undertook post-graduate study. Teachers and mentors include Daniel Ericourt, Deborah Sobol, Ivan Davis, Joseph Block, Jörg Demus, Delores Hodgens-Howard and Roy McAllister.
This concert is free and open to the public. No ticket required.
Live stream broadcast begins 8 p.m.