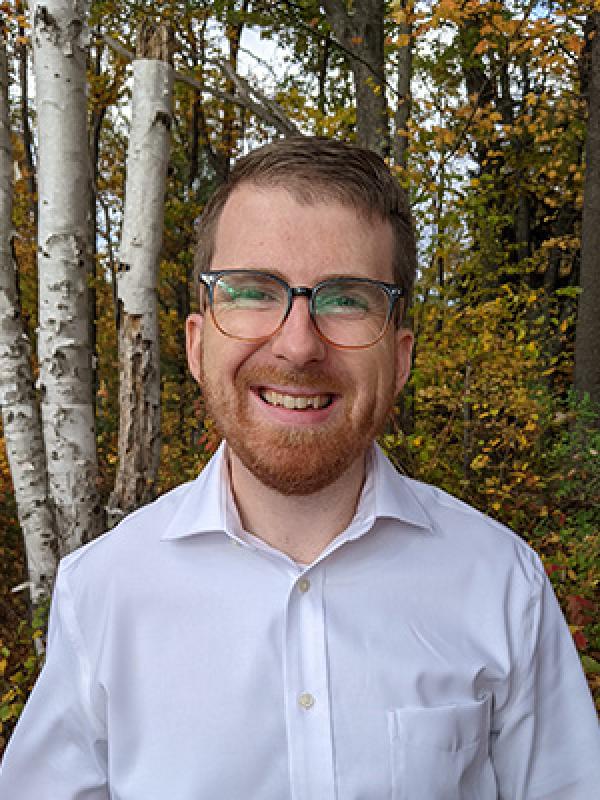 Nicholas Booker
Graduate Associate
Areas of Expertise
Musicology and Ethnomusicology
Flute Performance
Education
Bachelor of Music, University of Denver
Master of Music, University of Northern Colorado
Nicholas Booker is a PhD student and graduate teaching associate in musicology and ethnomusicology. His research interests include postnational and transnational musical identities, tradition, heritage, commodification and globalization. He is currently focused on interactions between folk and traditional music communities in the Great Lakes region of North America and Cornwall in the southwest of Britain.
He has worked with scholars including Dr. Brian Casey, Dr. Nancy Glen, Dr. Jonathan Bellman, Dr. Mark Montemayor, and Dr. Jittapim Yamprai. He served on the Performing Arts Committee at the Center for Arts and Community Enrichment in Fort Morgan, Colorado for four years, and has been associated with the International Council for Traditional Music, the Society for Ethnomusicology, the National Association for Music Education, the Colorado Music Educators Association, and the Denver Musicians Association. He has presented original research at conferences associated with the Society for Ethnomusicology, Indiana University, The Ohio State University, and the University of Northern Colorado. He has a book review published in Ethnomusicology Forum, and his master's thesis is available on ProQuest.
Nicholas has a passion for music instruction and has applied it to varied contexts including his four years as jazz ensemble instructor at Morgan Community College, his two years as K–12 music teacher at the Converge School and Day Treatment Center, and his eleven years of private music instruction in flute, guitar, piano and songwriting. He performed for six years with the 101st Army Band of the Colorado Army National Guard and started his own indie folk music group, All Those Who Wander, in 2011. He has studied flute with Paul Nagem, Pamela Endsley and Richard Blake, and has attended masterclasses with Robert Winn, Karen Jones, Kate Hill, Caroline Hobbs-Smith and Marianne Gedigian, among others. He studied conducting with Dr. Richard Mayne and Dr. Kevin Padworski.
Selected Publications and Presentations
People Filters: