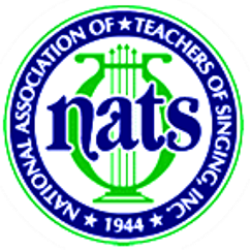 The 2015 Buckeye NATS Student Auditions will be held Saturday, April 11 at The Ohio State University. The on-site host is Scott McCoy, professor of voice and pedagogy at Ohio State, where he serves as director of the university's Helen Swank Voice Teaching and Research Lab. Dr. McCoy is already hard at work with his OSU colleagues to make this a successful and beneficial event.

The Great Lakes Region of the National Association of Teachers of Singing sanctions the Buckeye NATS (BNATS) Student Auditions annually. The Student Auditions are not affiliated with NATSAA, or any other vocal competition. High school through mature-level vocalists will perform in clearly defined categories with students of similar age and length of study. The auditions are open to the public, space permitting.

One of the benefits widely enjoyed by NATS members is the privilege of taking students to annual state and regional auditions and biennial national competitions, where they may sing for a panel of teachers and receive positive comments and feedback on their work as singers and performers.