October 15, 2020
Michael Martin receives honors
Image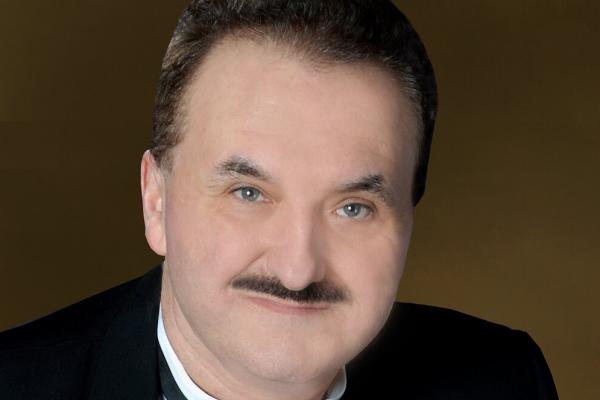 Description
Michael G. Martin (BM, MM, DMA), director of Choral Activities for Hilliard Darby High School, has been recognized with two prestigious American Prize Awards for Excellence in Music Performance (2019–2020). Martin received third place recognition as one of the top choral conductors in the United States, and the Hilliard Darby High School Symphonic Choir was recognized as the third top high school choir in the country.

The American Prize is a series of non-profit national competitions in the performing arts providing cash awards, grants, professional adjudication and regional, national and international recognition for the best recorded performances by ensembles and individuals.

A sought-after award in the industry, the Ernst Bacon Memorial Award for the Performance of American Music recognizes and rewards the best performances of strictly American music from ensembles and individual artists worldwide, based on submitted recordings. Applications are accepted from professional, college, university, community and high school-age solo artists, composers, as well as chamber and conducted ensembles, competing in separate divisions. Categories include performances of American music in various instrumentation or genre.

A student of the late choral conductor Robert Shaw, Martin's accolades set him apart as one of the premier choral conductors in the United States. A graduate of the Ohio State University School of Music, Martin has conducted choirs all over the world, as well as composed and arranged many Master's Series choral works, and has performed for United States Presidents and many celebrities in the musical field. His highly respected pursuit of excellence in choral music has made him a sought-after choral performance adjudicator, instructor and clinician.


Joining the staff of Hilliard Darby High School in 1997, Martin developed a choir of 18 students, to the over 100-voice, multi-award-winning Symphonic Choir of today — an auditioned choir, relentless in its quest for vocal excellence. Assisted by Mrs. Hannah Sterman-Wilson (also an Ohio State alumnus) the group continually receives top ratings in local and international competitions. From the sanctuary of cathedrals throughout Europe, to receiving superior ratings at adjudicated local and national events, this group pursues its craft, putting teamwork, technique and musicality at the forefront. The Darby Symphonic Choir has performed multiple times for OMEA Conferences and for two ACDA Central Division Conventions. In addition, they have worked with notable conductors such as Dr. Donald Neuen, Dr. Craig Jessop, Eric Whitacre, Dr. Ann Howard Jones, Dr. Hilary Apfelstadt, Dr. Robert Ward and Ohio State University professors emeriti James Gallagher and Maurice Casey.  
---