May 25, 2023
Music students receive 2023 Summer Graduate Research Awards
Image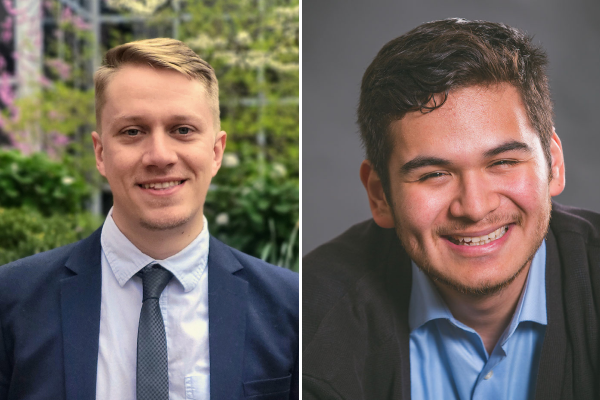 Description
from the Center for Cognitive and Brain Sciences

Congratulations to Zachary Lookenbill and Gerardo López on their receipt of the 2023 Summer Graduate Research Award from the Center for Cognitive and Brain Sciences. Both are advised by Associate Professor Anna Gawboy, Theory.
At the Center for Cognitive and Brain Sciences (CCBS), we are committed to supporting student research during both undergraduate and graduate careers. Every year, we award Summer Graduate Research Awards to a select group of graduate students who demonstrate academic excellence in the field of cognitive and brain sciences. Applicants are asked to propose a research project in collaboration with primary and secondary advisors who carry affiliations in two different academic departments. This annual program fosters interdisciplinary collaboration across the Ohio State University.
Read more at Announcing 2023 CCBS Graduate Award Recipients on CCBS' website.
Project Title: "We Got the Beat": Synchronization and Beat Perception in Marching Band and Drumline
Visiting Department: Psychology, advised by Dr. Rosalee Meyer
Project Title: Exploring the Perception of Synthesized Voices within a Musical Context
Visiting Department: Psychology, advised by Dr. Laura Wagner
---