August 20, 2021
Choirs return to campus
Image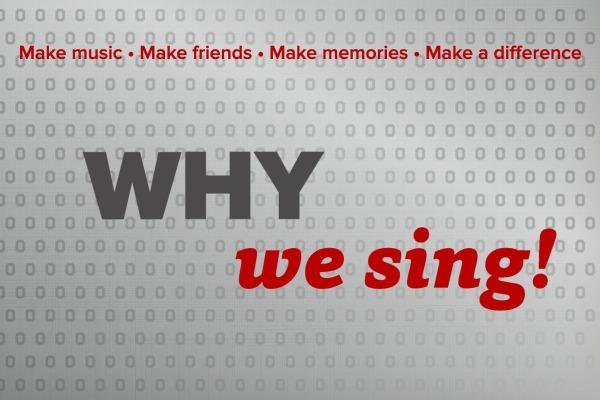 Description
Last year, when singers all over the world could not sing together, it became a time of reflection about what it means to be a singer.
The members of the Ohio State Chorale, the university's flagship SATB chorus, shared what it means to them. "Why Singing is Important to Me"
We are thrilled that Chorale — and all the choirs at Ohio State — will sing together again, and we look forward to the 2021–2022 concert season.
Choirs at Ohio State are open to all students. If you are a singer, join us.
---
Enjoy 2020–2021 virtual performances by the Ohio State choirs.
"Both Sides Now" (Joni Mitchell)
Women's Glee Club, premiered Feb. 19, 2021
"Chant for Great Compassion" (Abbie Betinis)
Women's Glee Club, premiered Feb. 19, 2021
"Lay A Garland" (Robert Pearsall)
Ohio State Chorale, premiered Nov. 5, 2020
"My Spirit Sang All Day" (Gerald Finzi)
Ohio State Chorale, premiered Nov. 12, 2020
"Dúlamán" (Michael McGlynn)
Ohio State Chorale, premiered Dec. 3, 2020
"Cells, Planets" (Erika Lloyd)
Ohio State Chorale, premiered April 6, 2021
"All of Us"
Ohio State Chorale with Bexley, Central Crossing and Rutherford Hayes High School choirs, premiered April 12, 2021
"Carmen Ohio"
Ohio State Chorale, University Chorus, Women's Glee Club, Men's Glee Club; premiered Sept. 28, 2020
"Armed Forces Medley" (arr. Tim Sarsany)
Men's Glee Club, premiered July 13, 2021
---