Image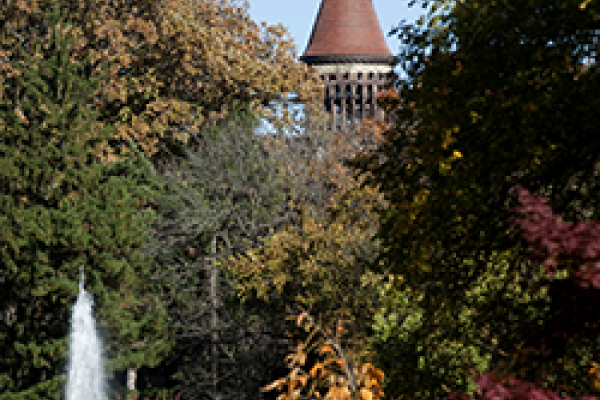 October 19, 2019
All Day
Location
Hughes Hall Auditorium, 1899 College Rd, Columbus
Description
School of Music students will present a showcase concert in association with Ohio State's Parent and Family Weekend, which offers many events and activities planned especially for students and families.
The program includes selections by Ralph Vaughan Williams, Max Bruch, Gabriel Fauré, Randall Faust, Susan Liu, Christopher Norton, Richard Strauss, Walter Rabl, Astor Piazzolla and Rubén Flores, concluding with traditional Buckeye favorites.
Solo and chamber performers include Parker Baird, bass trombone, with Ashley Zhang, piano; Mathew Kinnear, violin, with Anita Chiu, piano; Grace Forrai, flute, with Nathan Hay, harp; Benjamin Hottensmith, horn; Wei-Yi Sun, piano; Joseph Spearman, marimba; Ruth Peart, soprano, with Lucas Fox, piano; a quartet (Noah Wise, clarinet; Anita Chiu, violin; Thomas LaMon, cello; Sunghwan Kim, piano) and The Ohio State University Flute Troupe, directed by Katherine Borst Jones.
All are welcome to this performance. The event is free and open to the public; no ticket required.
---
Many School of Music performances will be held in Hughes Hall Auditorium while construction to Weigel Hall is underway. Hughes Auditorium accommodates a smaller audience and allows entry only during applause. Please plan ahead.
Note that the accessible entrance is located at the North end of the building. For evening and weekend performances, the closest parking is in Arps Garage.
A new home for the School of Music
The transformative Ohio State Arts District project includes a renovated and expanded School of Music. This new facility is an investment in our future performers, music educators, conductors and scholars. To learn more, visit go.osu.edu/artsdistrict.
Events Filters:
---